Help with Hiroshige print
---
[ Follow Ups ] [ Post Followup ] [ Ukiyo-e Q & A ]
---
Posted by Willie Howard (71.10.236.201) on May 20, 2016 at 00:04:13: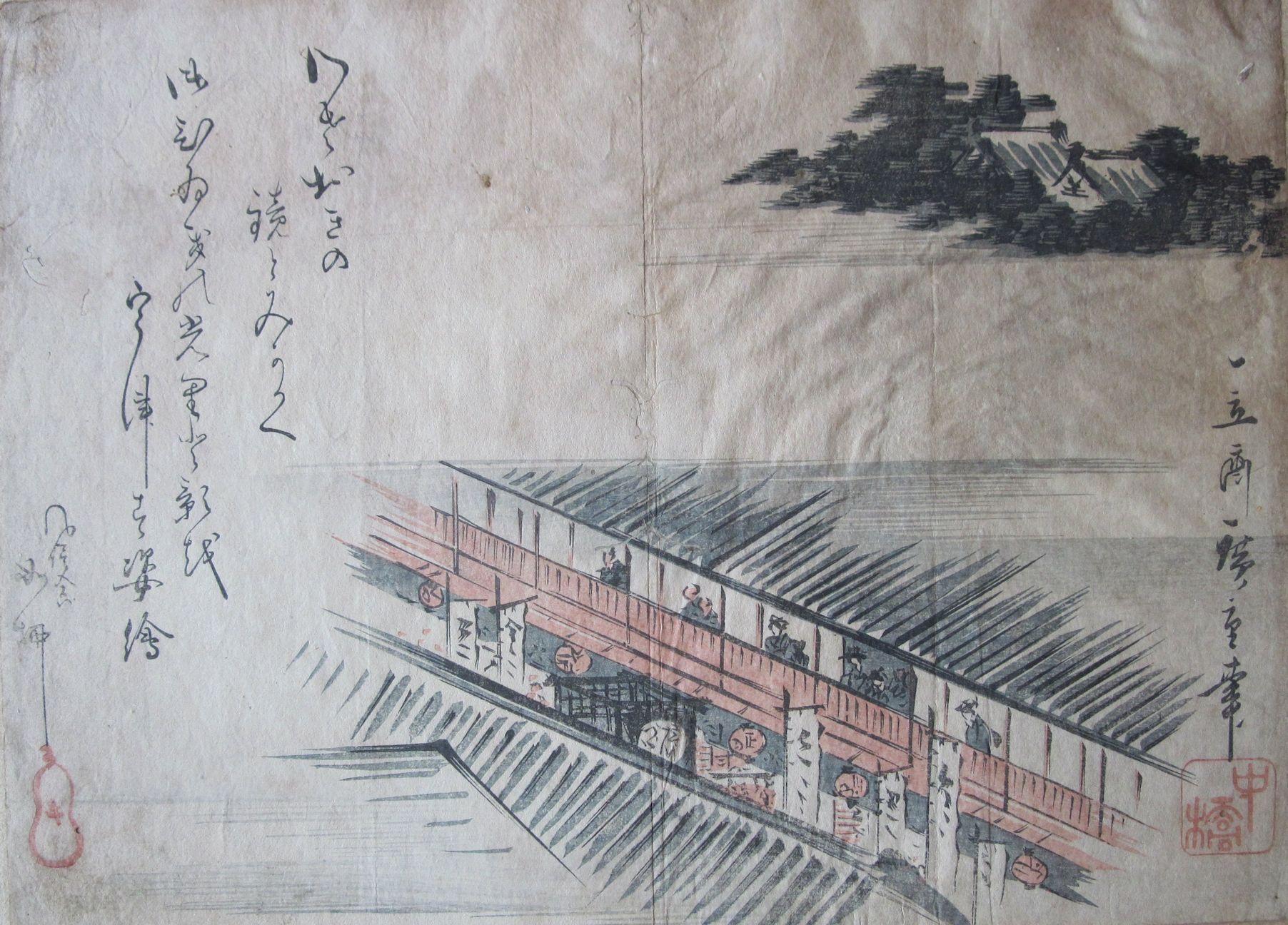 https://data.ukiyo-e.org/uploads/images/70b3acf067392e11a4bbda41966d6d9b.jpg
I'm hoping someone can help me with the identification of this Hiroshige print. It is chuban or so in size (15.5 X 25cm) and signed Ryusai Hiroshige. At first I was thinking it was a double page book design but now I think the center line is just a hard fold. I'm also curious about the text (a poem?) with signature and seal. This seems unusual unless it is a surimono, but this does not show any of the other usual characteristics, thick paper, fancy printing, etc. The mounting of the print has a pencil notation that reads "238/7: Morgenthau Gallery 4/12/33 - 150-7. Catagorized: 'Rare Hiroshige Vignette'" I couldn't find an online copy of the sale catalogue so if anybody might know where I could find one, it might help. Also, I looked through Van Vleck and a few other sources with no luck.
Thank you for taking the time to have a look.
Willie



---
---