ukiyo-e drawing
---
[ Follow Ups ] [ Post Followup ] [ Ukiyo-e Q & A ]
---
Posted by Peter Paul (212.83.92.49) on June 23, 2016 at 19:14:50: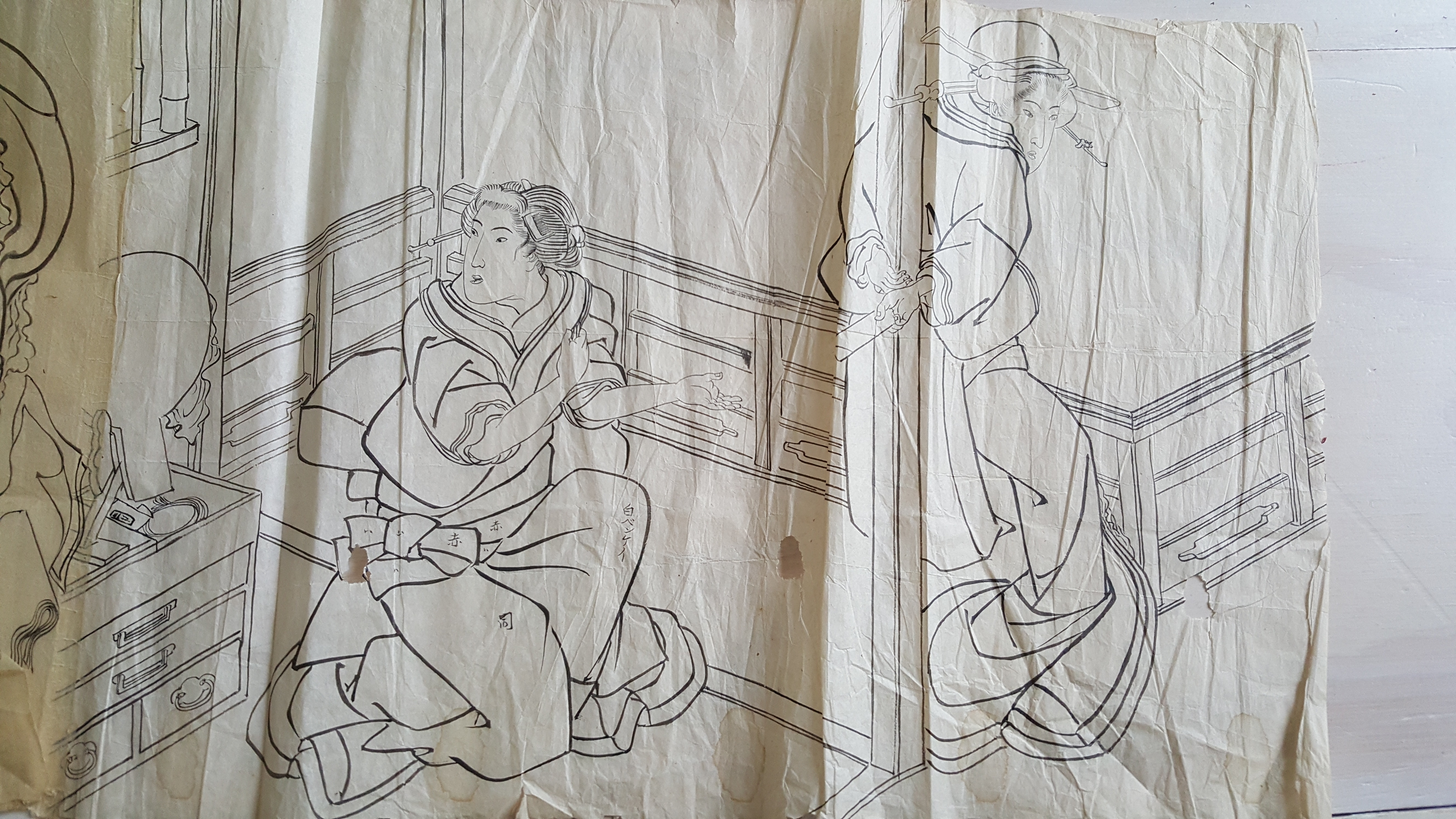 https://data.ukiyo-e.org/uploads/images/19fbe0ad37666b8a7b91e4aa3092640a.jpg
Recently I purchased some drawings, and I wondered if somebody could answer some questions. Some of the drawings are mounted as a horizontal scroll, but are completely random. There is no sequence in subject matter, two are pasted in a different direction, one has a different size, bigger than the rest, and the surplus paper is folded over. Some of the drawings have writing inside the image, one of them has corrections in red. Most of the drawings from the scroll are double oban size, two separate drawings are kakemono-e size. One of these is signed by chikashige. Are these drawings preliminary studies for woodblock prints?Or are they just studies. The writing suggests directions for a final version or are they for the printer? If anybody has some suggestions, I'm a bit puzzled especially about the writing, but also why they are pasted together. If somebody has some answers I would be grateful.


---
---