Seal on back of Hokusai Print ?
---
[ Follow Ups ] [ Post Followup ] [ Ukiyo-e Q & A ]
---
Posted by Michelle A. (76.114.27.190) on August 12, 2016 at 01:23:18: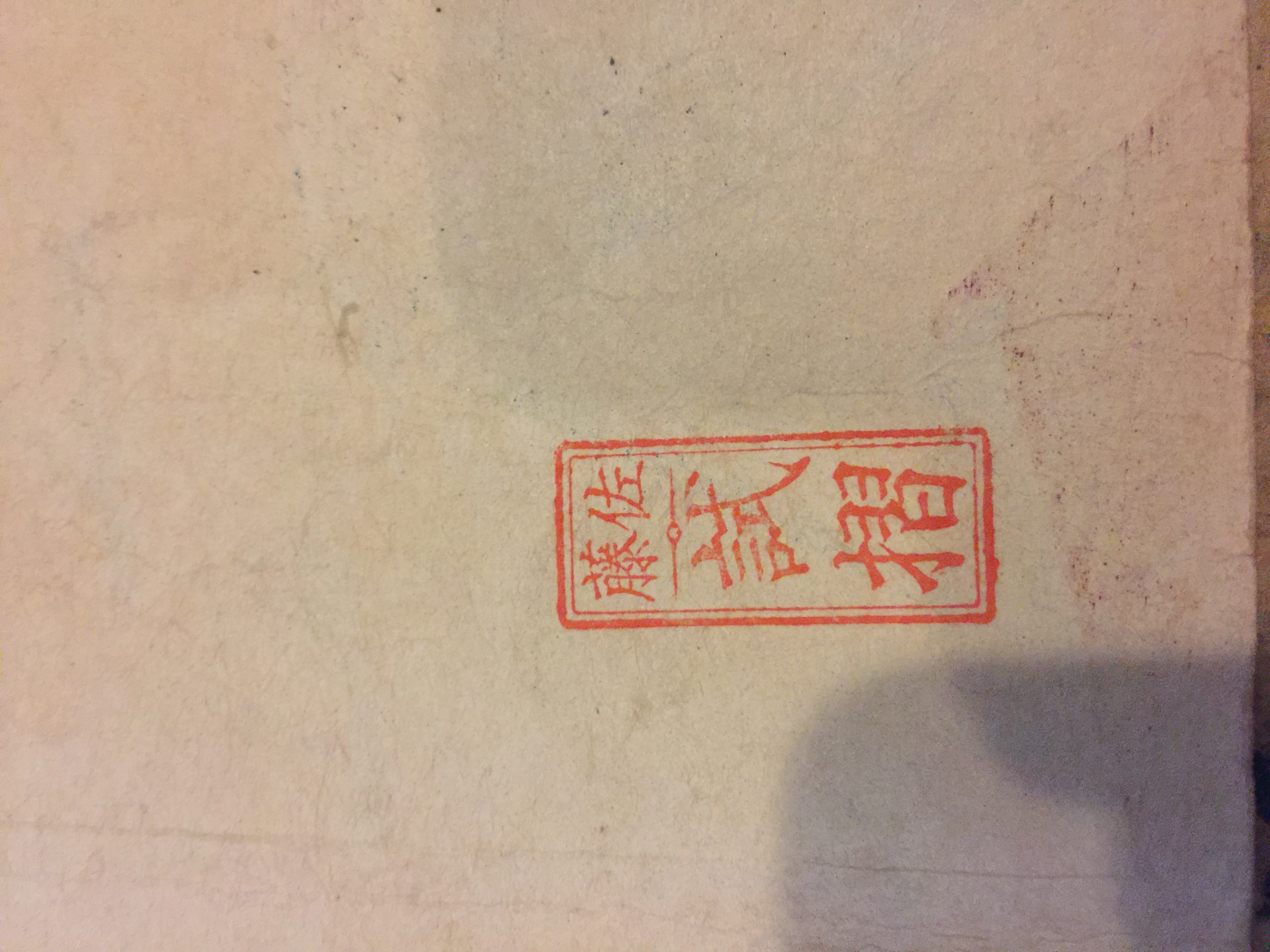 https://data.ukiyo-e.org/uploads/images/c33684a831a2f5b7f9afddc450cb4523.jpg
On the back of my print by Hokusai, there is this red seal. Does anybody has a clue of what it says ?
I presume it is the seal of the printer maybe? The print is not an original edition, but a replica.
Any help is greatly appreciated :-)
Michelle.
https://data.ukiyo-e.org/uploads/images/c33684a831a2f5b7f9afddc450cb4523.jpg


---
---