Klaus print
---
[ Follow Ups ] [ Post Followup ] [ Ukiyo-e Q & A ]
---
Posted by Kevin (162.225.225.163) on September 25, 2016 at 17:37:59: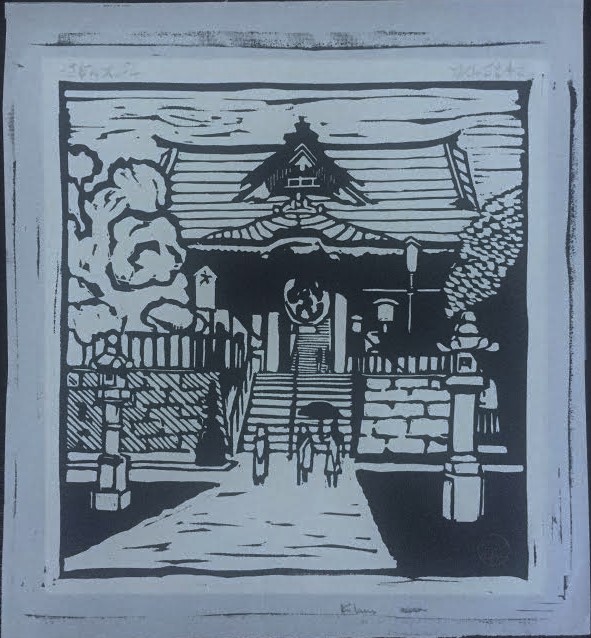 https://data.ukiyo-e.org/uploads/images/faf03eefa2612da514e9f14ab45a620a.jpg
I have this somewhat strange print. There appears to be Japanese characters on it (my Japanese friend could only read the word "shrine" and the name "Klaus" signed at bottom. Any help on the artist or title would be greatly appreciated!


---
---