Night time scene - Print identification
---
[ Follow Ups ] [ Post Followup ] [ Ukiyo-e Q & A ]
---
Posted by Dana Zeilinger (129.170.194.166) on October 05, 2016 at 19:17:04: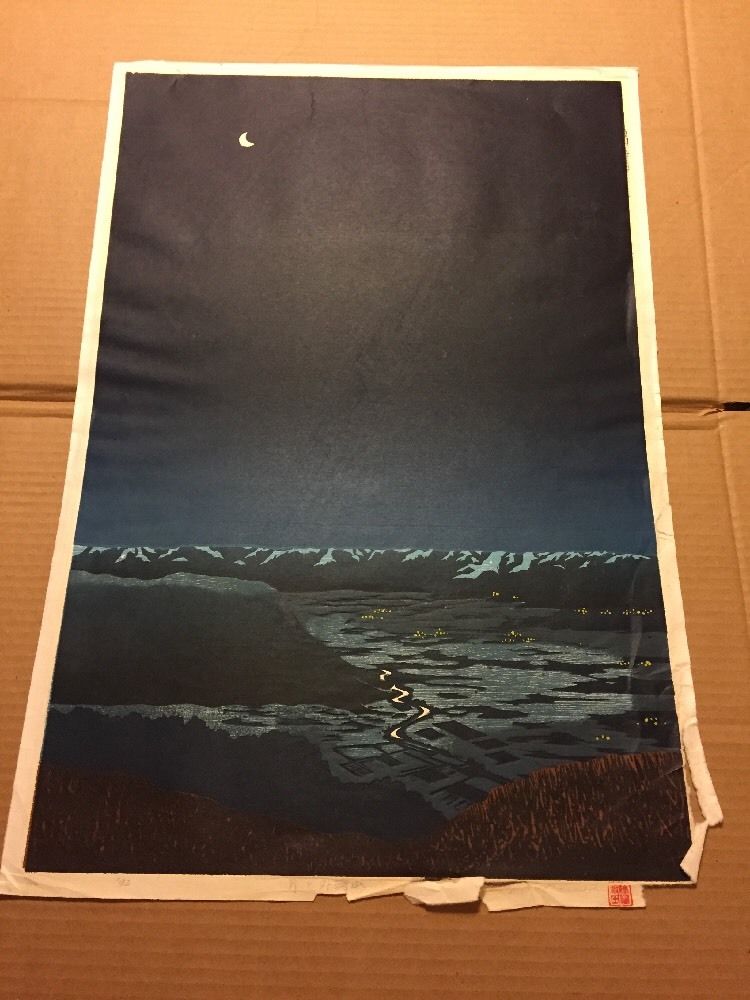 https://data.ukiyo-e.org/uploads/images/65f912d8012095fc82554baf1a223828.jpg
Hello all - does anyone know who the maker of this print is ? I am guessing it is possibly turn of the century since at the bottom in pencil it is marked '92 - (maybe it is more modern than I think and it is 1992 ?) Anyway- I love the print and would love to know more about it. Thank you !


---
---