ukiyo-e - but oshi-e, no woodblock print
---
[ Follow Ups ] [ Post Followup ] [ Ukiyo-e Q & A ]
---
Posted by Frank (81.207.26.31) on October 05, 2016 at 23:11:43: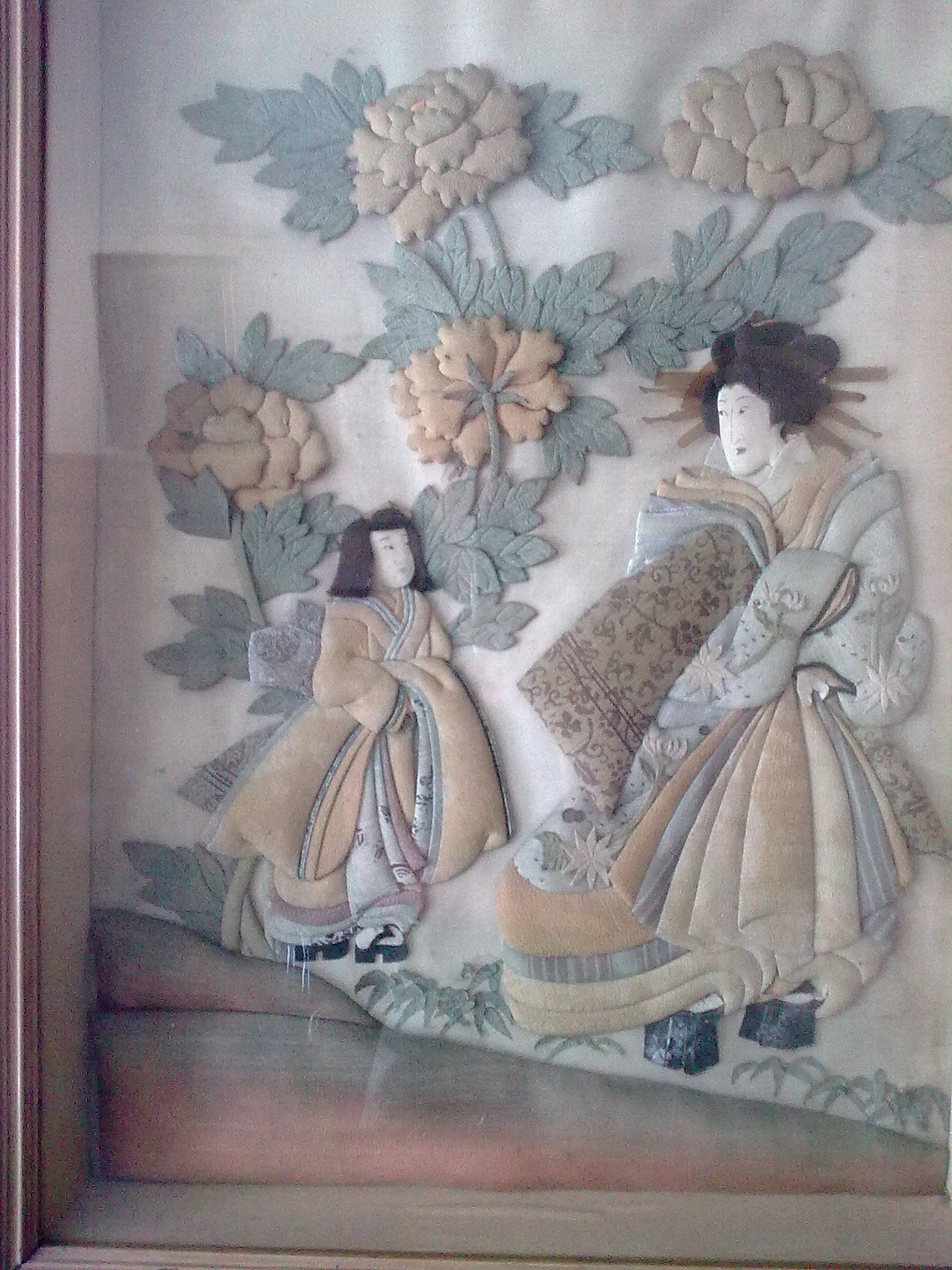 https://data.ukiyo-e.org/uploads/images/fbbdacff68ea3b8619a4196a39f63585.jpg
Not long ago I obtained an okiyo-e image in the shape of oshi-e. It's in a glass case made in Holland in the late 1880's (old Dutch newspaper on the back). The oshi-e may or may not be based on a woodblock print - so far I haven't identified a match.
My questions:
When would the oshi-e itself have been made, and why do you think so?
Are you aware of a similar object, in a museum, or elsewhere?
Is there perhaps an "oshi-e specialist" I might consult?
Note: the colours in the photo are a little too washed out. I'll try and post a second image with some details that are more true to life.
Thank you very much for your reply.
Regards,
Frank


---
---