Utamaro woodblock print
---
[ Follow Ups ] [ Post Followup ] [ Ukiyo-e Q & A ]
---
Posted by Serena (77.57.67.220) on October 15, 2016 at 16:17:56: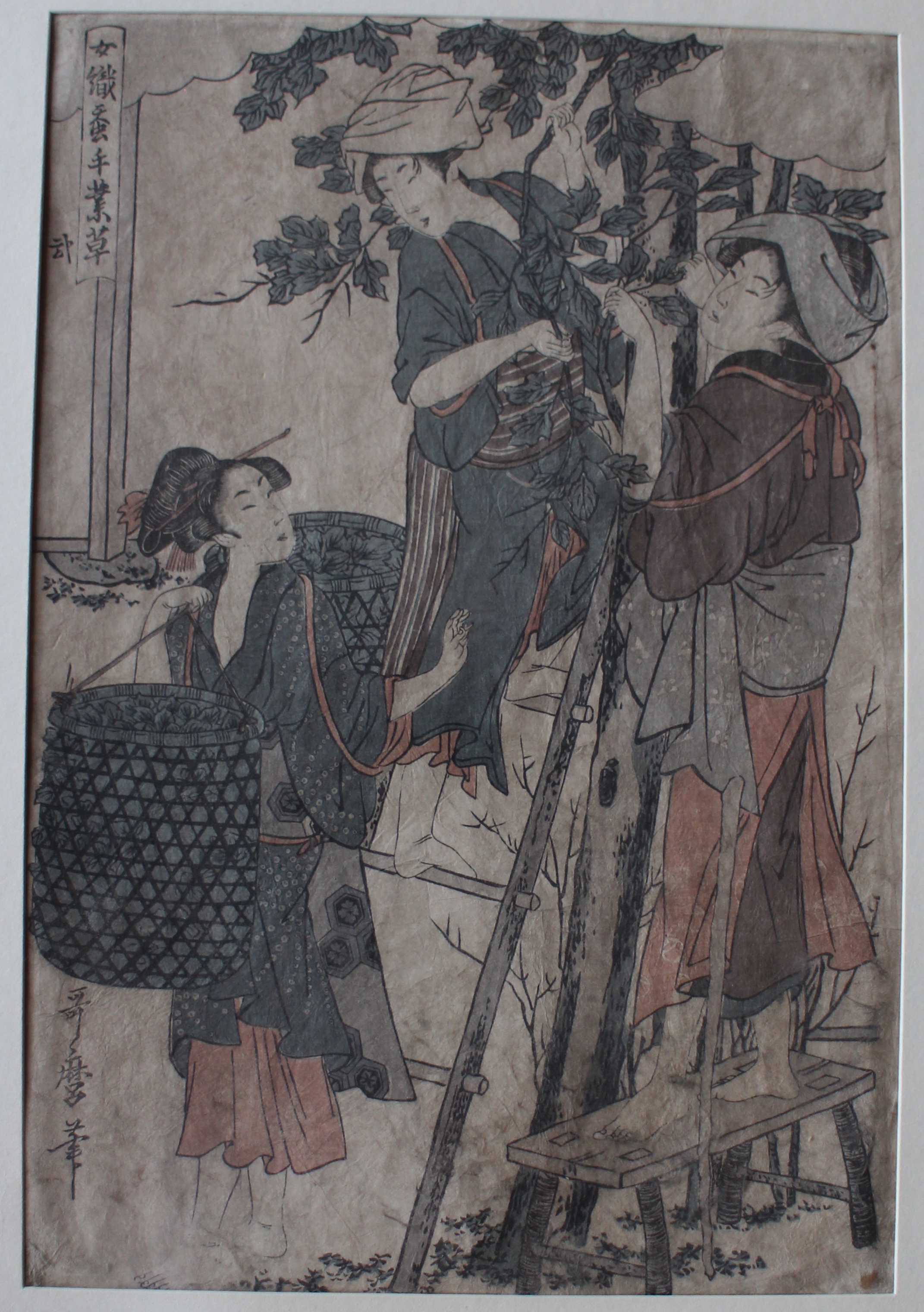 https://data.ukiyo-e.org/uploads/images/b9ca449721e082d9d73a6a0b6ac06708.jpg
I have an original woodblock print of Utamaro, with a kind of certificate of authenticity on the back of the painting (written in German). The title is "Women picking mulberry leaves from silkworm culture". I carried a little research on the internet and this picture is part of a series of twelve pictures depicting women engaged in the sericulture industry. Dimensions: ca. 24x37cm. That is what I know. I am wondering whether you could give me more information on the painting:
- if it is original
- if this was printed during the lifetime of the printmaker
- if there are other copies available on the market
- and an estimate of the value
Thank you!


---
---