Re: Help Identifying Print
---
[ Follow Ups ] [ Post Followup ] [ Ukiyo-e Q & A ]
---
Posted by Hans Olof Johansson (83.255.44.23) on October 29, 2016 at 23:13:54:
In Reply to: Help Identifying Print posted by Amber Brown on October 13, 2016 at 23:02:58: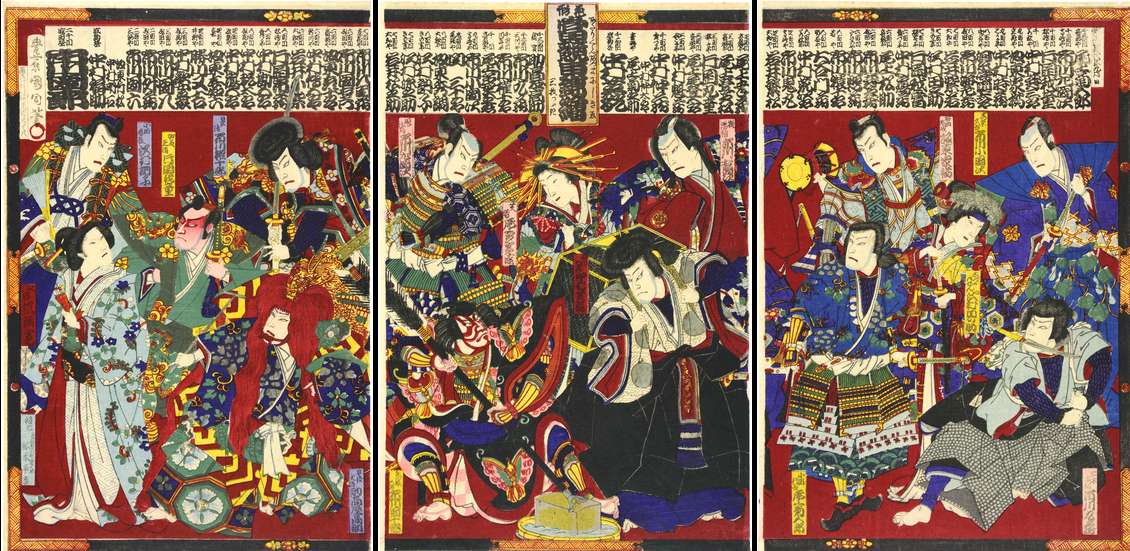 https://data.ukiyo-e.org/uploads/images/e6bfccb9bf73ef17da2e08c1143ccc2a.jpg
Amber,
Most probably your print is a panel from a Meiji era triptych, very similar to the one above which was designed by Kunichika and published in 1885.
In the upper part of both these triptychs there are lists with the names of a large number of kabuki actors together with amounts of money. Below the lists are portraits of some of the actors, in your print Nakamura Fukusuke and Nakamura Shikan.
I don't know the significance of the lists, but hopefully some kabuki expert who reads this could help us out here.
There's no signature on your print, but it may well be designed by Kunichika too, or perhaps by one of his pupils.
Best regards,
Hans Olof


---
---