Re: No other copies have been found !
---
[ Follow Ups ] [ Post Followup ] [ Ukiyo-e Q & A ]
---
Posted by Hans Olof Johansson (83.255.44.23) on November 08, 2016 at 13:50:50:
In Reply to: No other copies have been found ! posted by Frederic Dargent on November 07, 2016 at 22:30:22: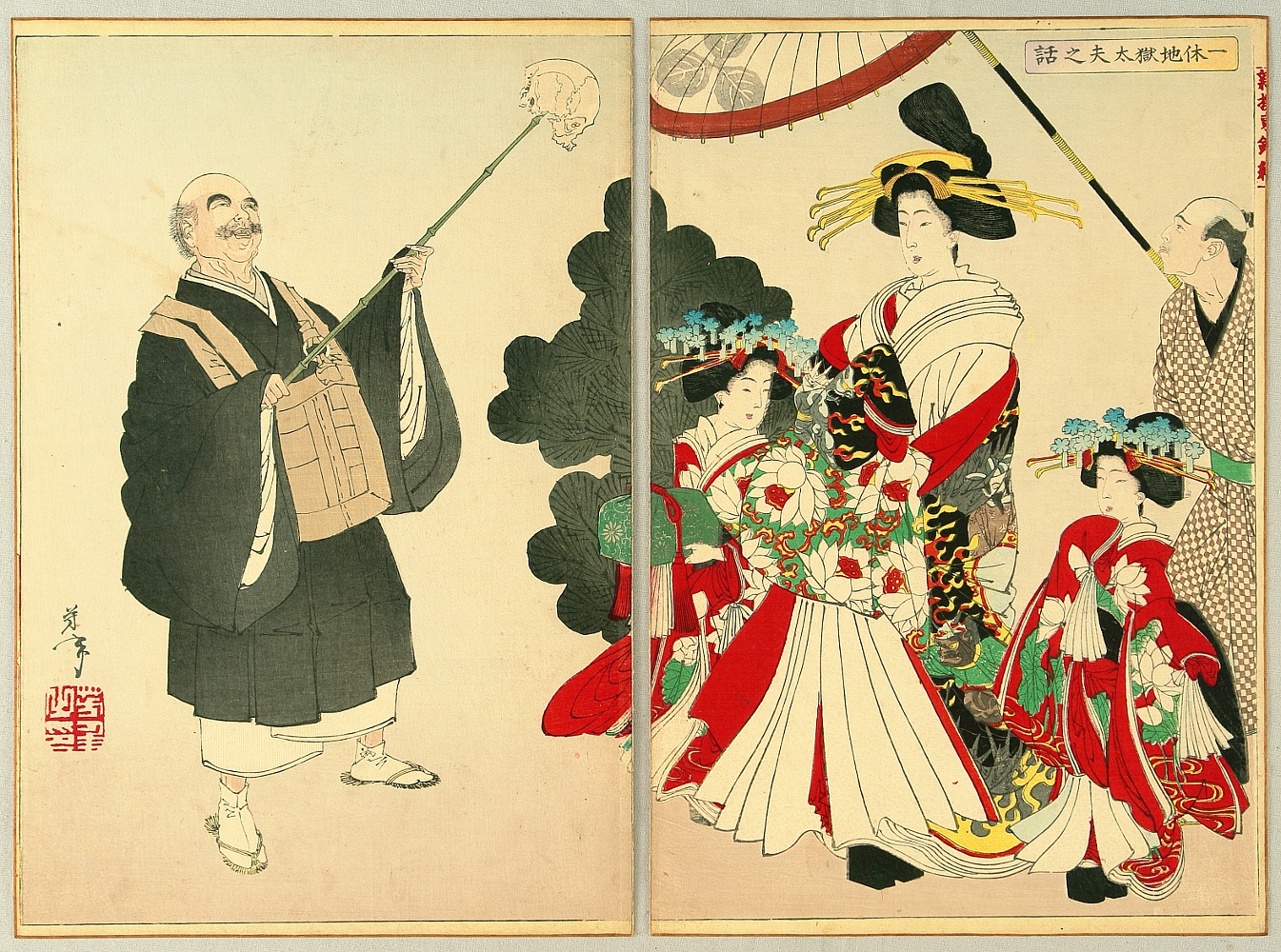 https://data.ukiyo-e.org/artelino/images/47801g1.jpg
Frederic,
Your print appears to be a rather early work by Yoshitoshi. According to the censor's seal it was published in the 12th month of the year of the Tiger, which should be January or February 1867 in the Western calendar.
The girl in the print looks like a kamuro, the servant girl of a courtesan. I don't know anything about the size of the print, but a print depicting a kamuro without her mistress seems very strange, and I suspect that this may be only the lower right corner that has been cut out from the original print. Compare for instance the later Yoshitoshi diptych above, with a kamuro similarly positioned.
Best regards,
Hans Olof


---
---