Black and white print
---
[ Follow Ups ] [ Post Followup ] [ Ukiyo-e Q & A ]
---
Posted by Michael Dunnell (70.209.147.238) on November 14, 2016 at 16:19:07: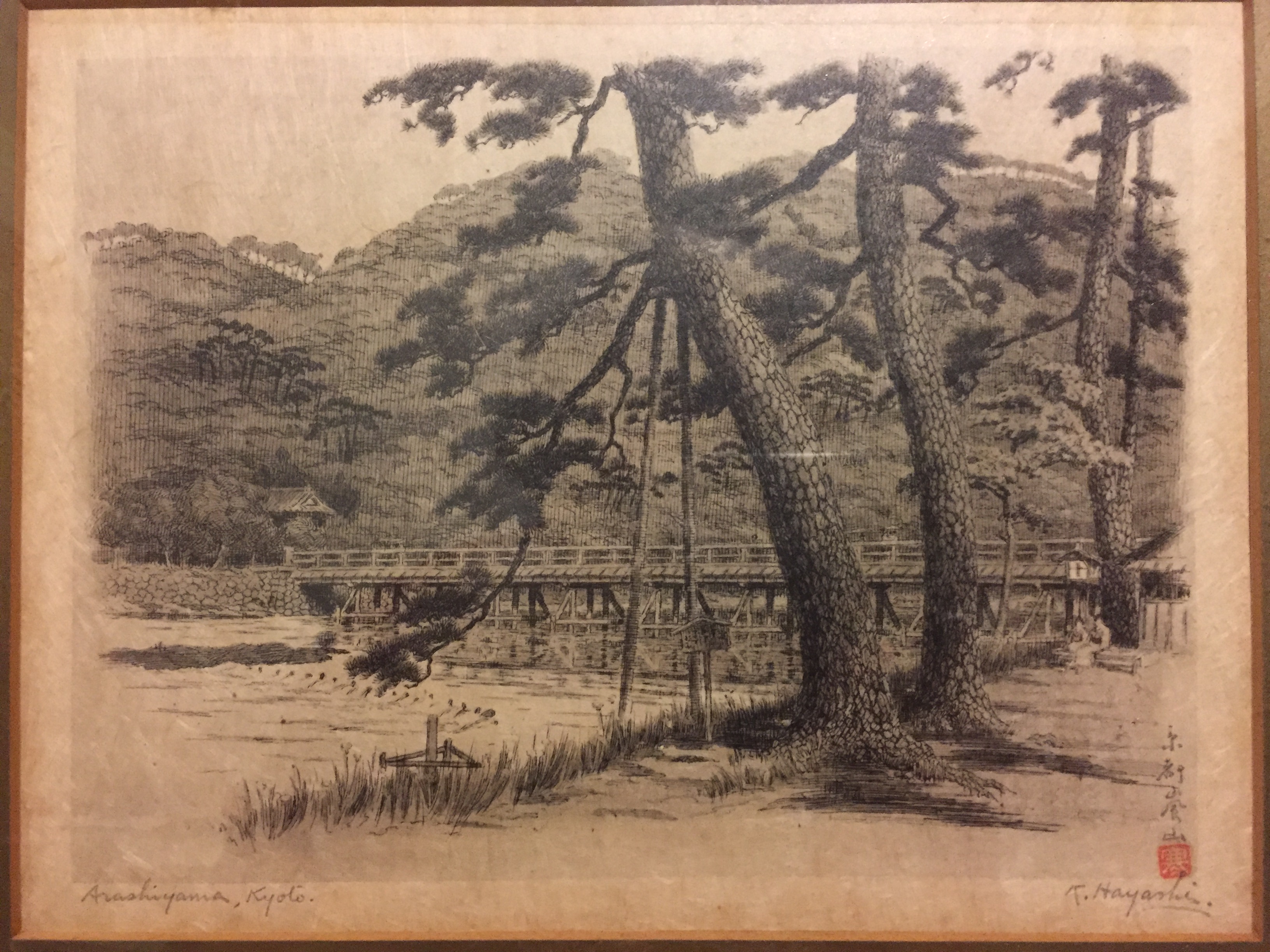 https://data.ukiyo-e.org/uploads/images/d3f2966a31d46610edf7b29ccbf91512.jpg
This is another print that I have. It is about 7" x 9". The subject at lower left says "Arashiyama, Kyoto". The artists name at lower right seems to sat "T. Hayashi". I can't find anything about that name. Is anyone familiar with this?


---
---