Info on group of weather god plates requ
---
[ Follow Ups ] [ Post Followup ] [ Ukiyo-e Q & A ]
---
Posted by Melissa Mayhew (129.130.250.154) on November 29, 2016 at 21:00:39: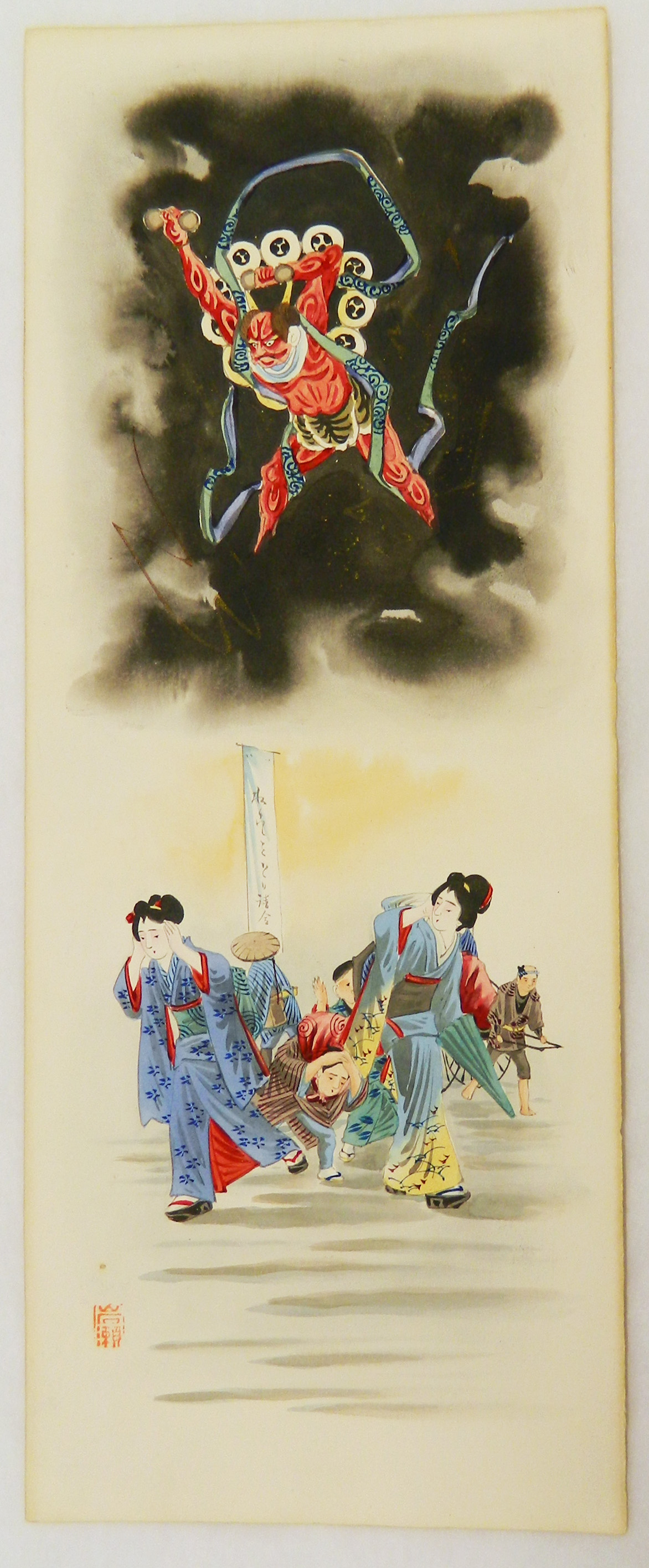 https://data.ukiyo-e.org/uploads/images/89bbeb03ded2cc7e63bbb1d0616307f2.jpg
So I'm from a small museum (HCTM) at Kansas State University and while doing inventory I came across a couple groups of prints. This is one of Raijin from a set of 6 weather-maker scenes (I can upload the other images if necessary). According to our donor file the group was found in a trunk with a receipt from Tokyo dated 1904. Each plate is 12.2 cm by 35 cm. Any info would be greatly appreciated.


---
---