Utagawa Yoshitora print
---
[ Follow Ups ] [ Post Followup ] [ Ukiyo-e Q & A ]
---
Posted by Kurt (49.183.171.127) on December 01, 2016 at 09:43:10: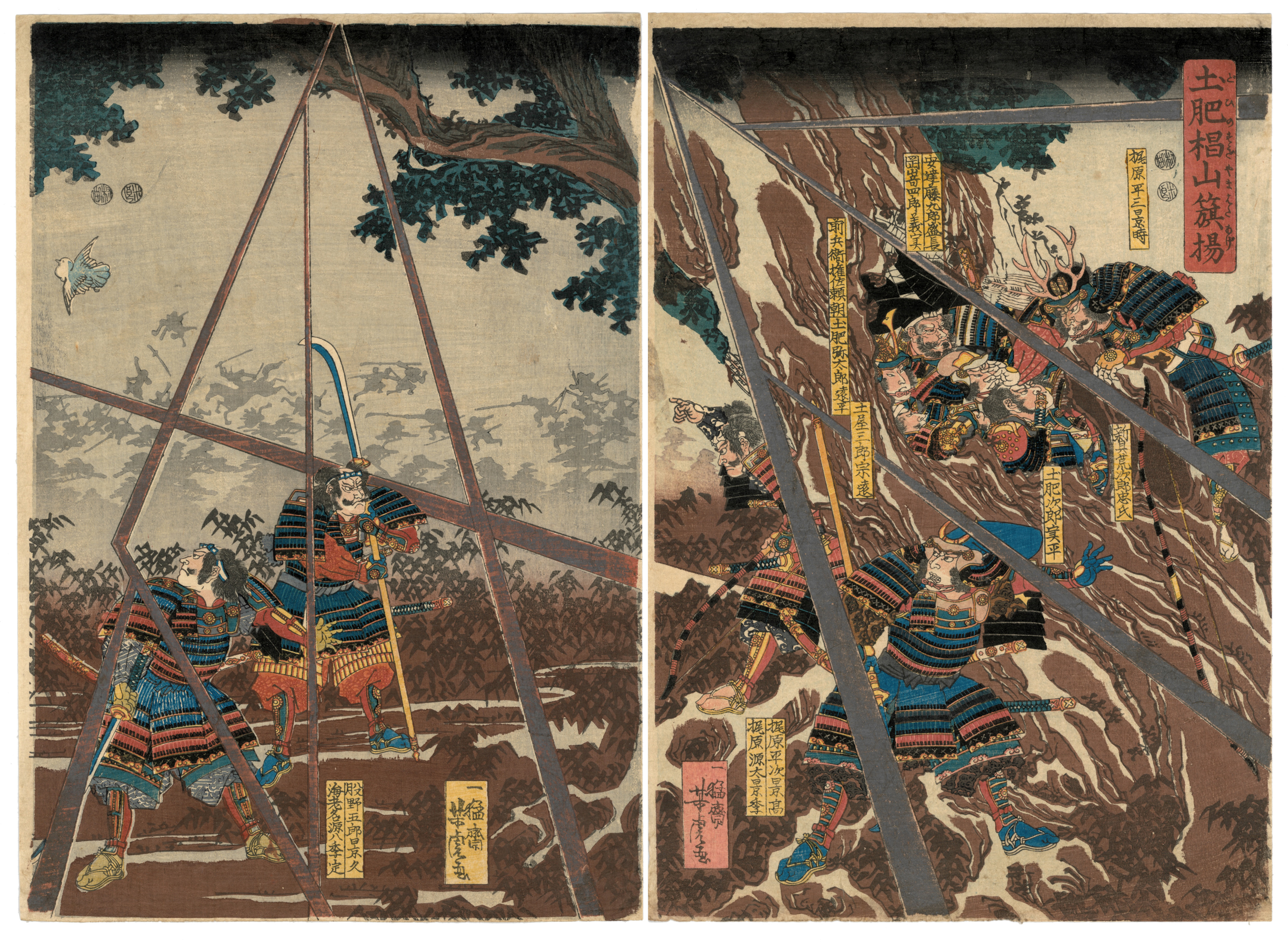 https://data.ukiyo-e.org/uploads/images/3bc8959eec382a39762f5c35bcff7b4e.jpg
I have a Yoshitora print c. 1847–1850. Unfortunately, it is only 2 panels of a triptych, and the 3rd LHS panel would have had the publisher's name/cartouche… so I'm in the dark there, unless anyone is familiar with this print.
More so, I'm not sure what to make of the title. The image is clearly of the Battle of Ishibashiyama. Minamoto no Yoritomo and some of his men are hiding in a hollow tree and a sympathetic Kajiwara Kagetoki (梶原景時)---wearing a deer-antlered helmet---has climbed onto its base and gestures in the opposite direction to divert attention away from Yoritomo.
But what exactly do the kanji mean in this context, 士肥椙山籏揚?
What's the best way to translate it into Romaji and English? My own attempt was a little abysmal!
Any assistance appreciated,
warm regards,
Kurt


---
---