Anyone know the name and/or artist?
---
[ Follow Ups ] [ Post Followup ] [ Ukiyo-e Q & A ]
---
Posted by Marcie (50.152.48.222) on January 13, 2017 at 00:57:41: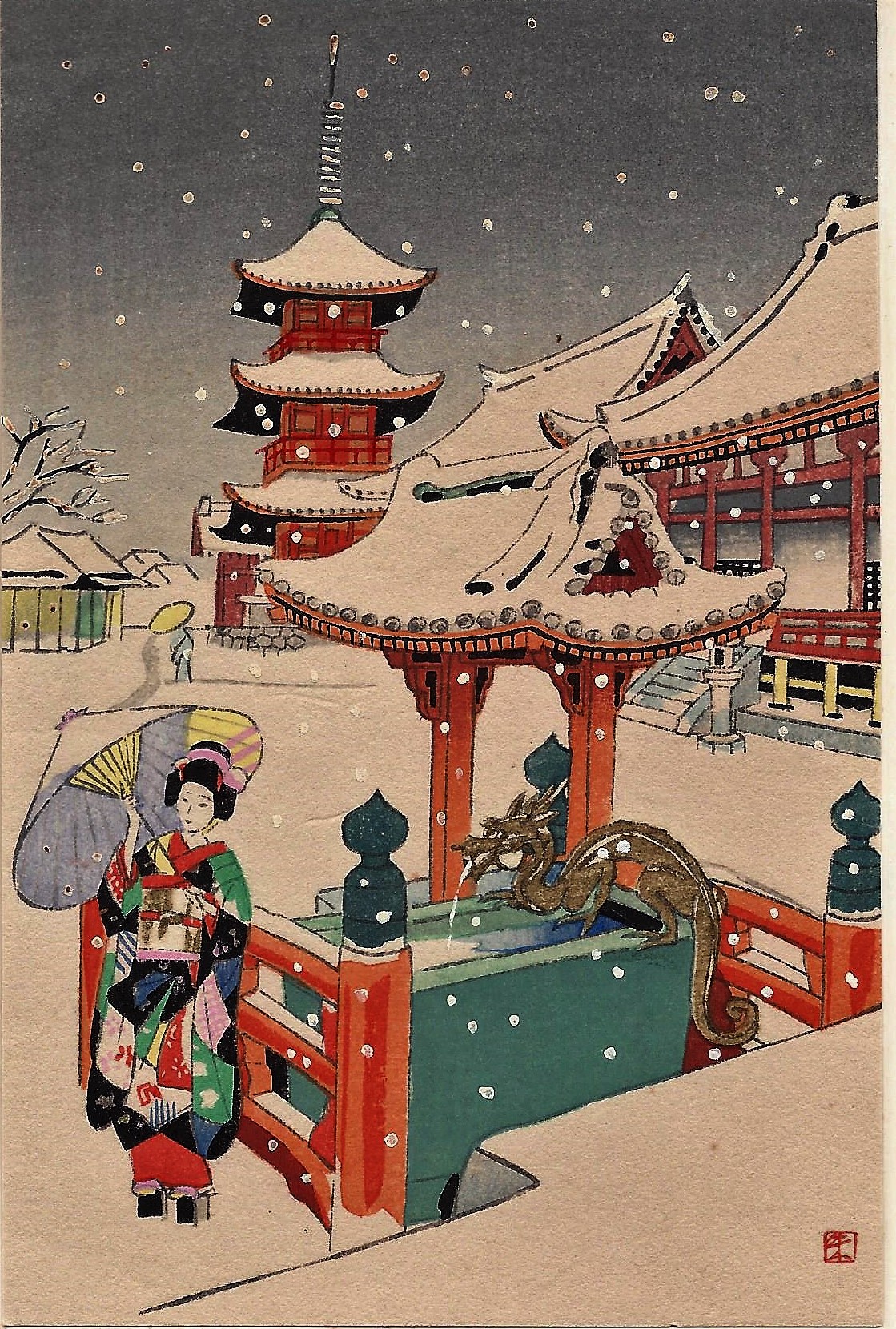 https://data.ukiyo-e.org/uploads/images/c3c4adc54deda055df1c48f2c47bc6ae.jpg
This print was purchased in Japan in 1952. It is tipped onto the front of a Christmas card. There is ink bleeding to the reverse.
Does anyone know the name of the print or who the artist is?


---
---