Actors and Roles in Yoshitaki print?
---
[ Follow Ups ] [ Post Followup ] [ Ukiyo-e Q & A ]
---
Posted by Judy (71.126.124.187) on January 14, 2017 at 17:17:53: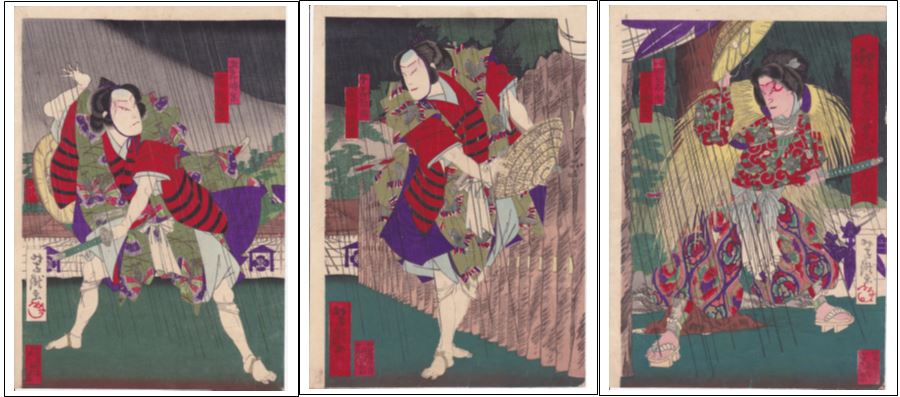 https://data.ukiyo-e.org/uploads/images/b8bc2232d32b1a45aed1335f15381513.jpg
I'd appreciate knowing the actor and role identies. The seller said this was a Yoshitaki Soga Brothers revenge play. But the two actors (left and center) dressed alike (the Soga brothers?) have different kanji in the role cartouche, while the kanji for the one dressed differently (right) resembles the one in the middle. Thanks your help!


---
---