Re: unknown artist
---
[ Follow Ups ] [ Post Followup ] [ Ukiyo-e Q & A ]
---
Posted by Hans Olof Johansson (83.255.44.23) on January 15, 2017 at 18:24:08:
In Reply to: unknown artist posted by Kristina on January 15, 2017 at 15:54:41: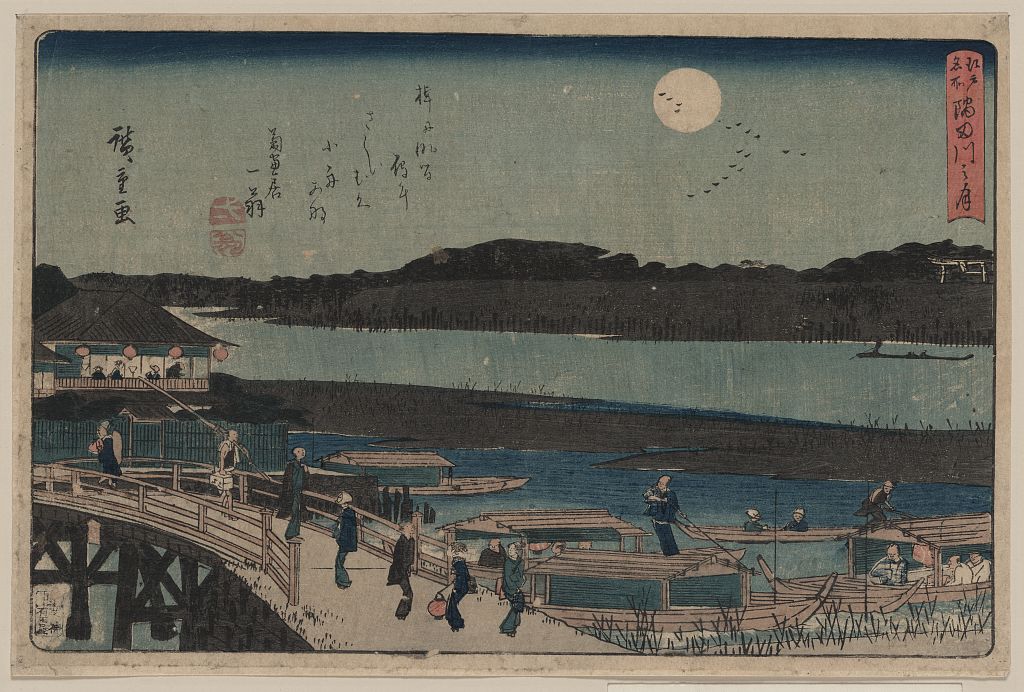 https://data.ukiyo-e.org/loc/images/00497v.jpg
Kristina,
The artist is very far from unknown - he's one of the most famous ukiyo-e artists: Hiroshige. This print is not one of his more famous works, though. It belongs to one of his many series depicting various places in Edo (nowadays Tokyo).
The series title is "Edo meisho" (江戸名所), and this particular print depicts the full moon over the Sumida river ("Sumidagawa no tsuki" - 隅田川の月). It was probably published in the very early 1840s.
Best regards,
Hans Olof



---
---