Identification Help on Woodblock Print
---
[ Follow Ups ] [ Post Followup ] [ Ukiyo-e Q & A ]
---
Posted by Lance Frazer (76.20.41.17) on January 26, 2017 at 00:42:57: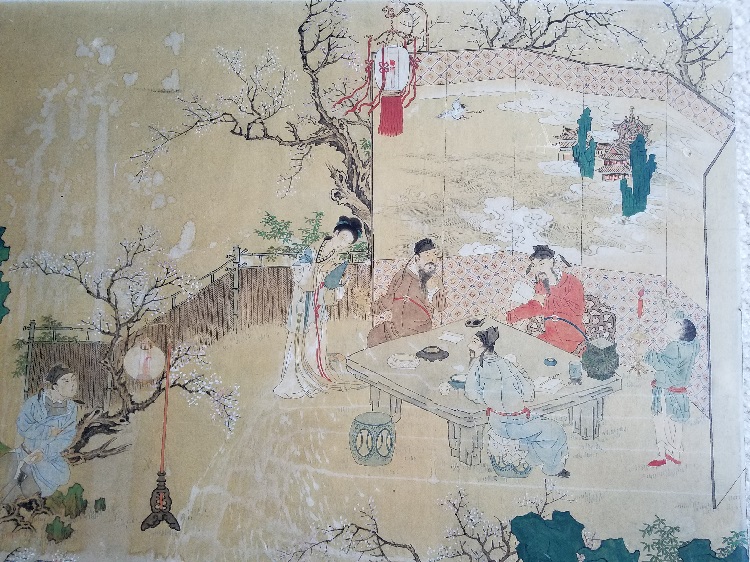 https://data.ukiyo-e.org/uploads/images/4186be8efa95c53439ee85b349876618.jpg
Originally, I was under the impression this was a watercolor (apparently, I need better glasses or better light), rather than a woodblock print, but another individual with some knowledge of this art said it was a Japanese woodblock print from the 19th century, and suggested I post a request for information here. I've done searches for the image, and it hasn't turned up. There is no artist signature that I can find, and the print has suffered some damage from moisture somewhere along the line. However, I can't help but be struck by things like how well done the figures are, and how well the colors have held up. If anyone can educate me on this print, the artist and the theme of the print, I would be greatly indebted.


---
---