Re: hanga
---
[ Follow Ups ] [ Post Followup ] [ Ukiyo-e Q & A ]
---
Posted by Hans Olof Johansson (83.255.48.45) on January 31, 2017 at 10:26:30:
In Reply to: hanga posted by tom on January 31, 2017 at 00:37:24: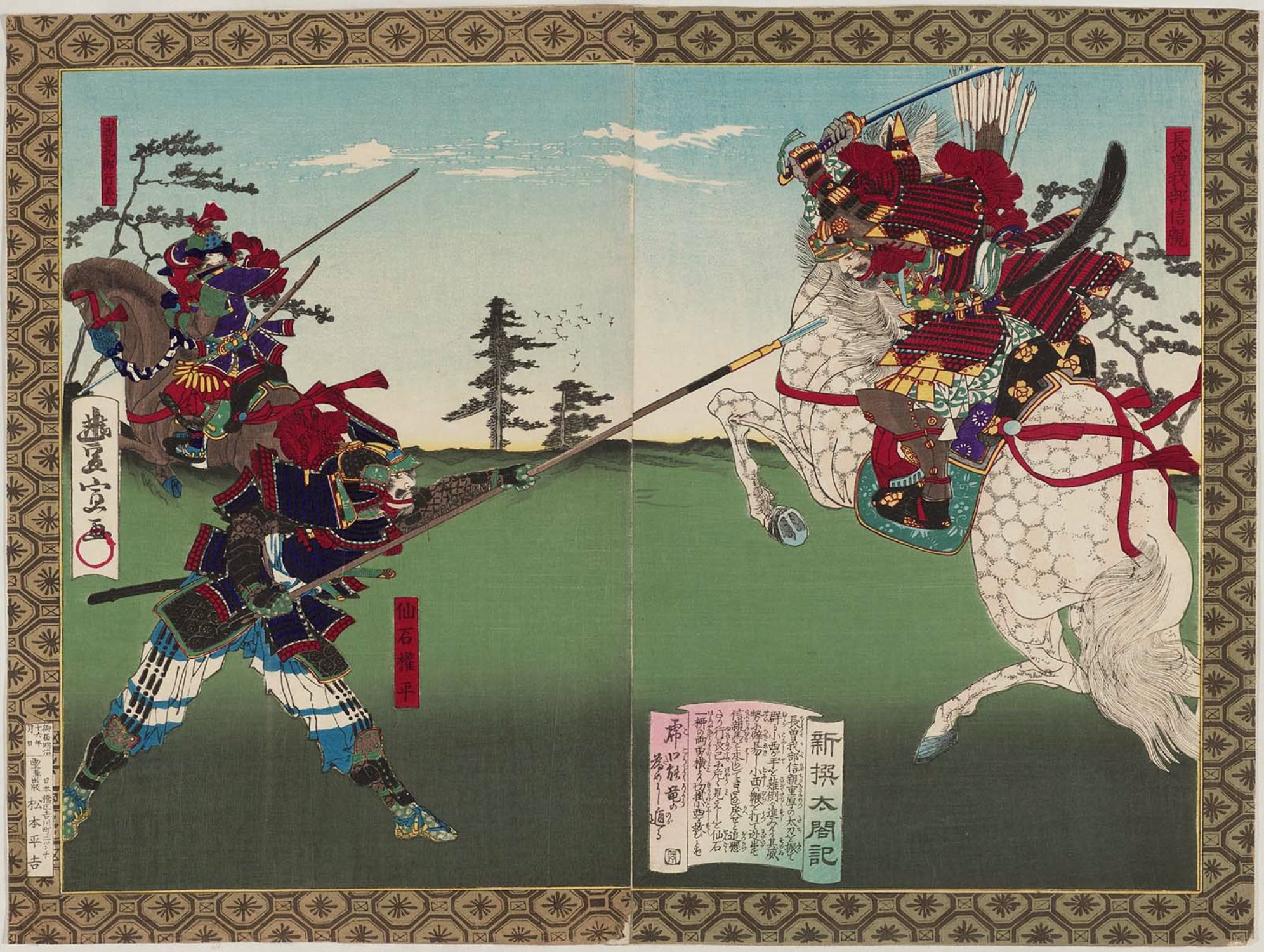 https://data.ukiyo-e.org/mfa/images/sc186224.jpg
Tom,
Your diptych belongs to a series with the title "Shinsen taikôki" (新撰太閤記 - Newly selected records of the taikô)- see another print from the same series above. It was published in 1883, and the artist is Toyonobu (? - 1886), who was Kunisada's grandson.
Best regards,
Hans Olof



---
---