Re: Help identifying the artist
---
[ Follow Ups ] [ Post Followup ] [ Ukiyo-e Q & A ]
---
Posted by Hans Olof Johansson (83.255.49.27) on February 03, 2017 at 16:20:46:
In Reply to: Re: Help identifying the artist posted by Woody Blockhead on February 03, 2017 at 14:12:36: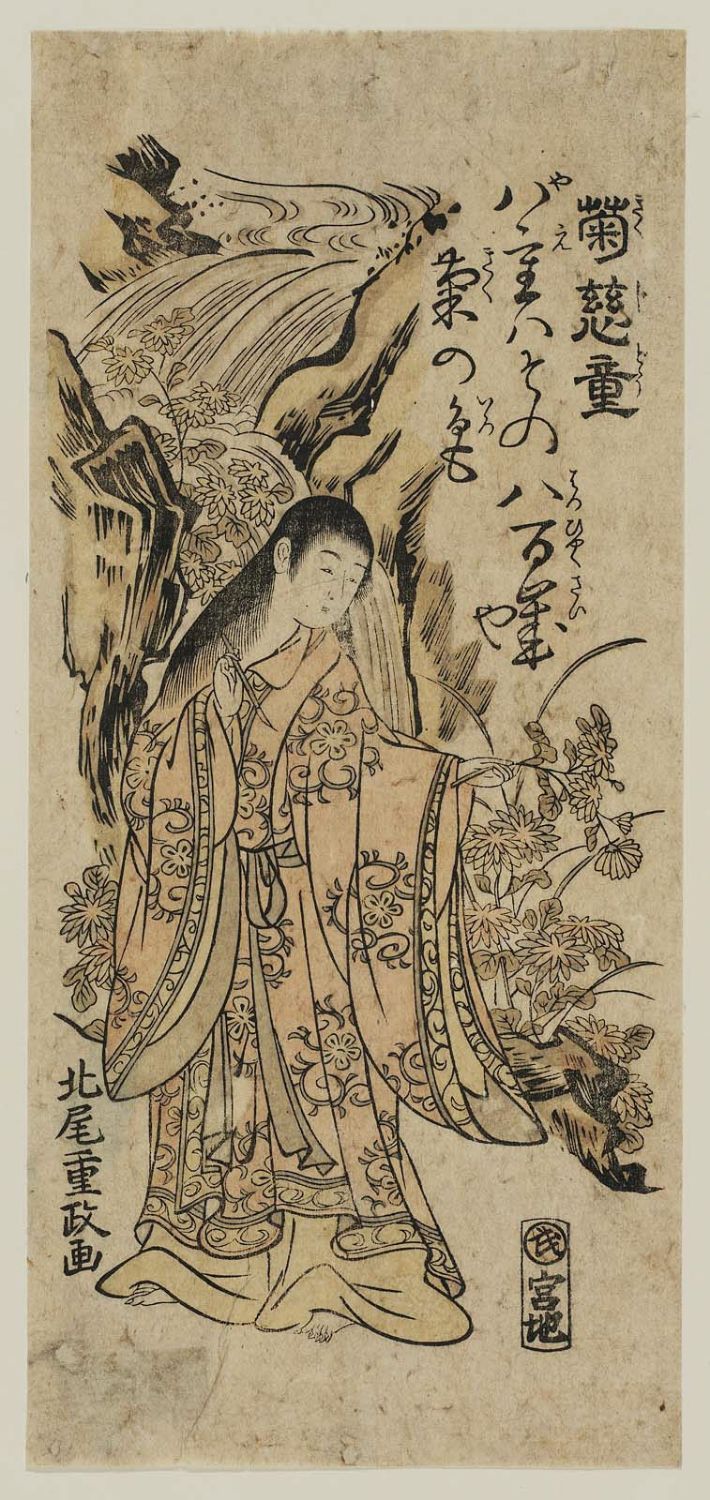 https://data.ukiyo-e.org/mfa/images/sc207618.jpg
Thanks for pointing us in the right direction, "Woody".
Apparently the combination of a waterfall and chrysanthemums should always remind us of Kikujid˘ (菊慈童) - see for instance the print by Kitao Shigemasa above.
However, I still think there's a striking resemblance between the boy/girl in Jessica's print and Kuniyoshi's rendering of Kog˘ no Tsubone, who really was a woman.



---
---