Please identify the painter \;#34809;\;#23
---
[ Follow Ups ] [ Post Followup ] [ Ukiyo-e Q & A ]
---
Posted by Ger (80.101.115.11) on March 12, 2017 at 21:19:08: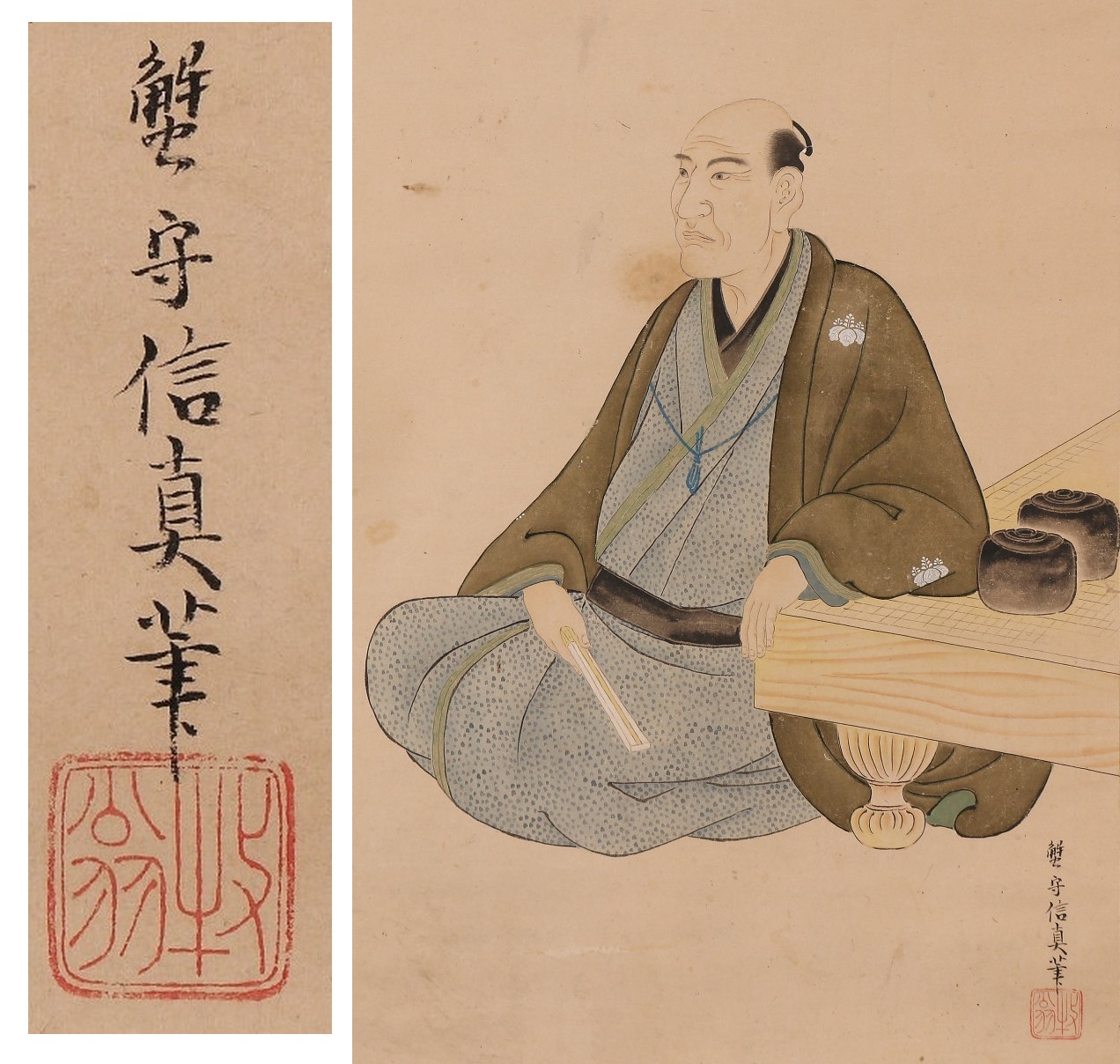 http://hungergj.home.xs4all.nl/questions/portrait+sign.jpg
A painter from a scroll whose signature or seal might be known to ukiyo-e experts. Does anyone know this painter signing 蟹守信眞 ?
The last signature character actually is Ueda's Daijiten #1995 where they point to 眞.
What is known about this painter?
What does the seal say?
From what period would this painting likely be?


---
---