Looking for information about this paint
---
[ Follow Ups ] [ Post Followup ] [ Ukiyo-e Q & A ]
---
Posted by Pure Starfield (216.113.12.129) on March 16, 2017 at 17:20:04: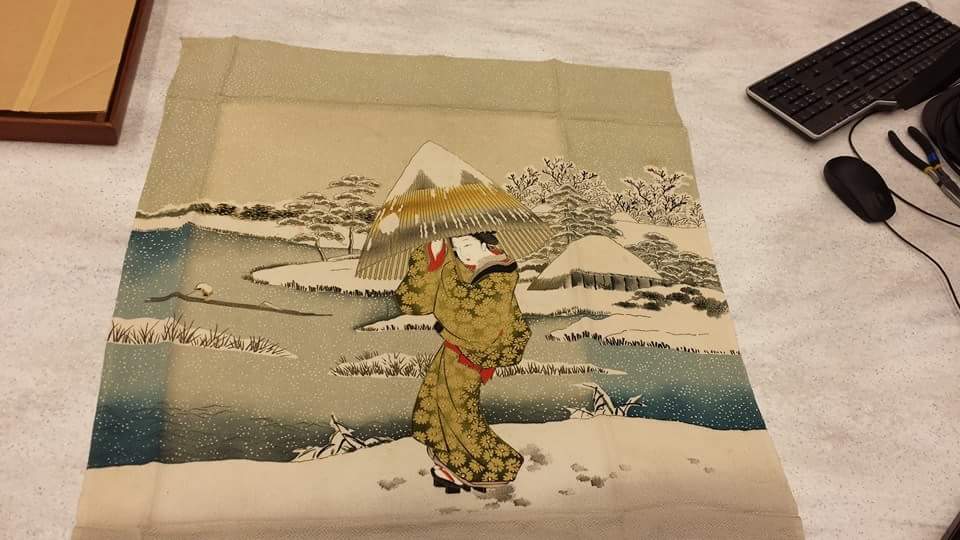 https://data.ukiyo-e.org/uploads/images/ac9343c9da4a3100413e263b8848c2d4.jpg
This came out of my grandmothers house after she passed away. We're not sure how old it is or when she got it. My dad can't remember when it first showed up. It may have come over before the war, it may have been after, nobody can remember. It was in a cheap old frame until we got it, and we took it apart to be re-framed, and when we did that we discovered that it was much larger than originally thought to be. you can see the aging where the old frame used to be.


---
---