Re: Help with print
---
[ Follow Ups ] [ Post Followup ] [ Ukiyo-e Q & A ]
---
Posted by Plasmo (125.1.198.76) on March 20, 2017 at 16:13:39:
In Reply to: Re: Help with print posted by Georges on March 20, 2017 at 15:36:19: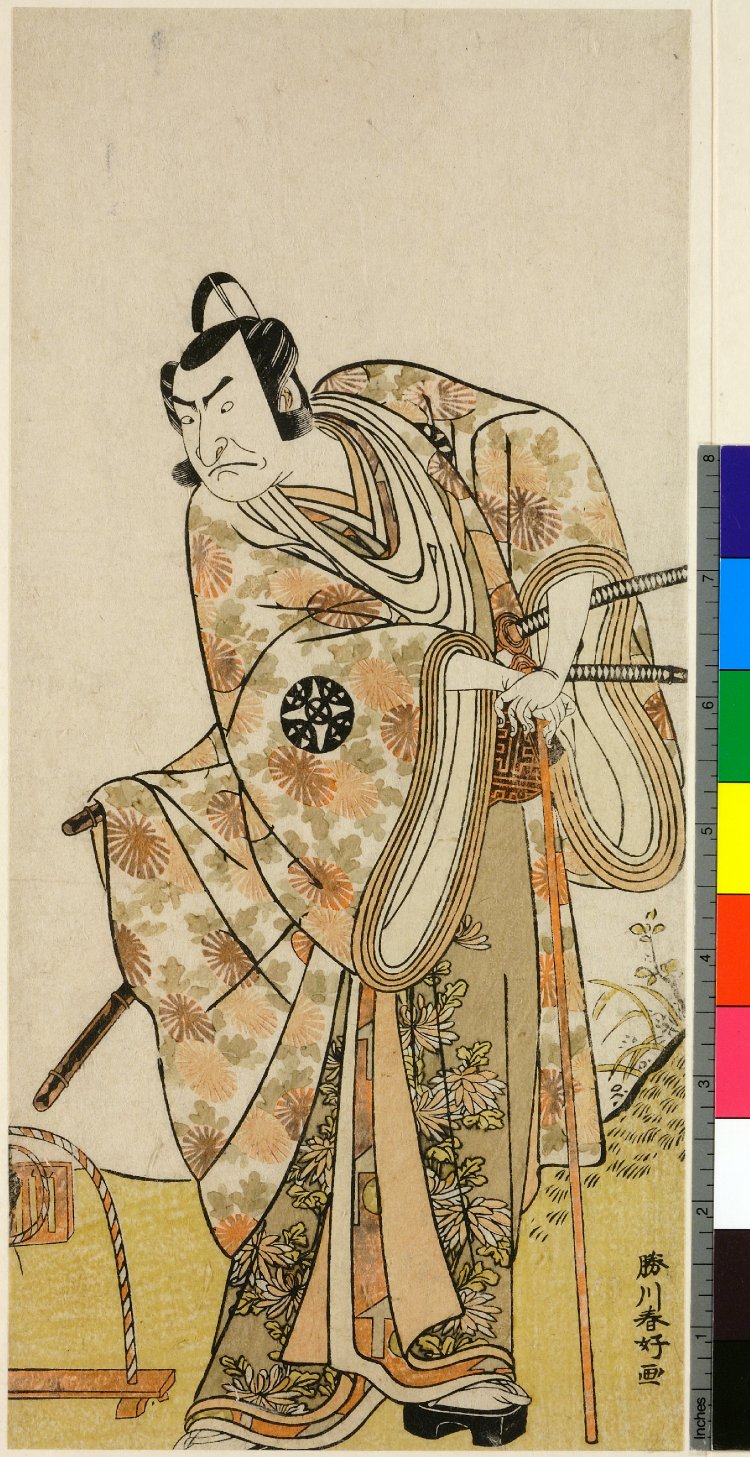 https://data.ukiyo-e.org/bm/images/AN00510639_001_l.jpg
The actor indeed is Nakamura Denkuro. Compare another print featuring the same actor by one of Shunsh˘'s pupils, Katsukawa Shunk˘, above.

Without any closer personal scrutiny it will be very difficult to tell anything about the authenticity of the print.
However, the seller also posted a picture of the back of the print and to me this looks as if it would be an original and not a later reprint. The style is also very characteristic for Shunsh˘ and his school. As far as I know (and please correct me if I am wrong), the signature 春章 was only used by Shonsh˘ himself.
It is very dangerous to say anything and please don't take this for granted, but I would say that this is legit. Other experts here should make their comments first though.


---
---