Re: Woodcut identification.
---
[ Follow Ups ] [ Post Followup ] [ Ukiyo-e Q & A ]
---
Posted by Plasmo (125.1.198.76) on March 28, 2017 at 04:52:55:
In Reply to: Re: Woodcut identification. posted by Vernon Wiering on March 27, 2017 at 18:58:00: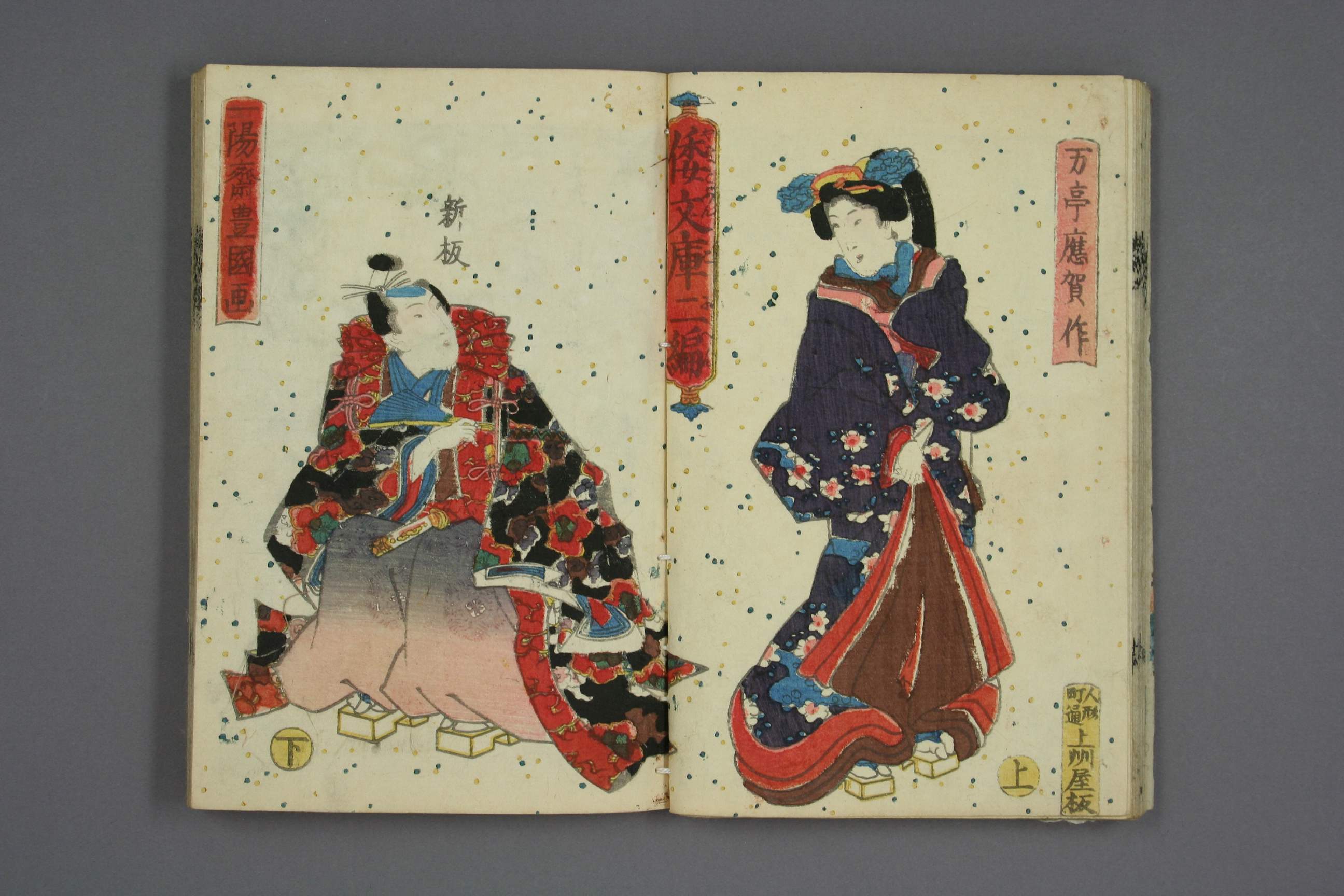 http://archive.wul.waseda.ac.jp/kosho/he13/he13_02944/he13_02944_0001/he13_02944_0001_p0026.jpg
The book you have is part of a bigger series. You have volume 2-2 (every volume has 2 numbers). The title of the series is "Shaka hass˘ yamato bunko" (釈迦八相倭文庫), often shortened to just "Yamato bunko". Almost 60 volumes were released over the years 1845-1871.
Volume 2-2 was originally released 1845/46 and maybe you have a slightly later release of it. Compare your book to the image above.
For more information and other volumes of the series take a look at the following link:
http://www.wul.waseda.ac.jp/kotenseki/html/he13/he13_02944/index.html


---
---