Unknown seal
---
[ Follow Ups ] [ Post Followup ] [ Ukiyo-e Q & A ]
---
Posted by J. Boussinesq (99.110.2.80) on April 01, 2017 at 21:39:03: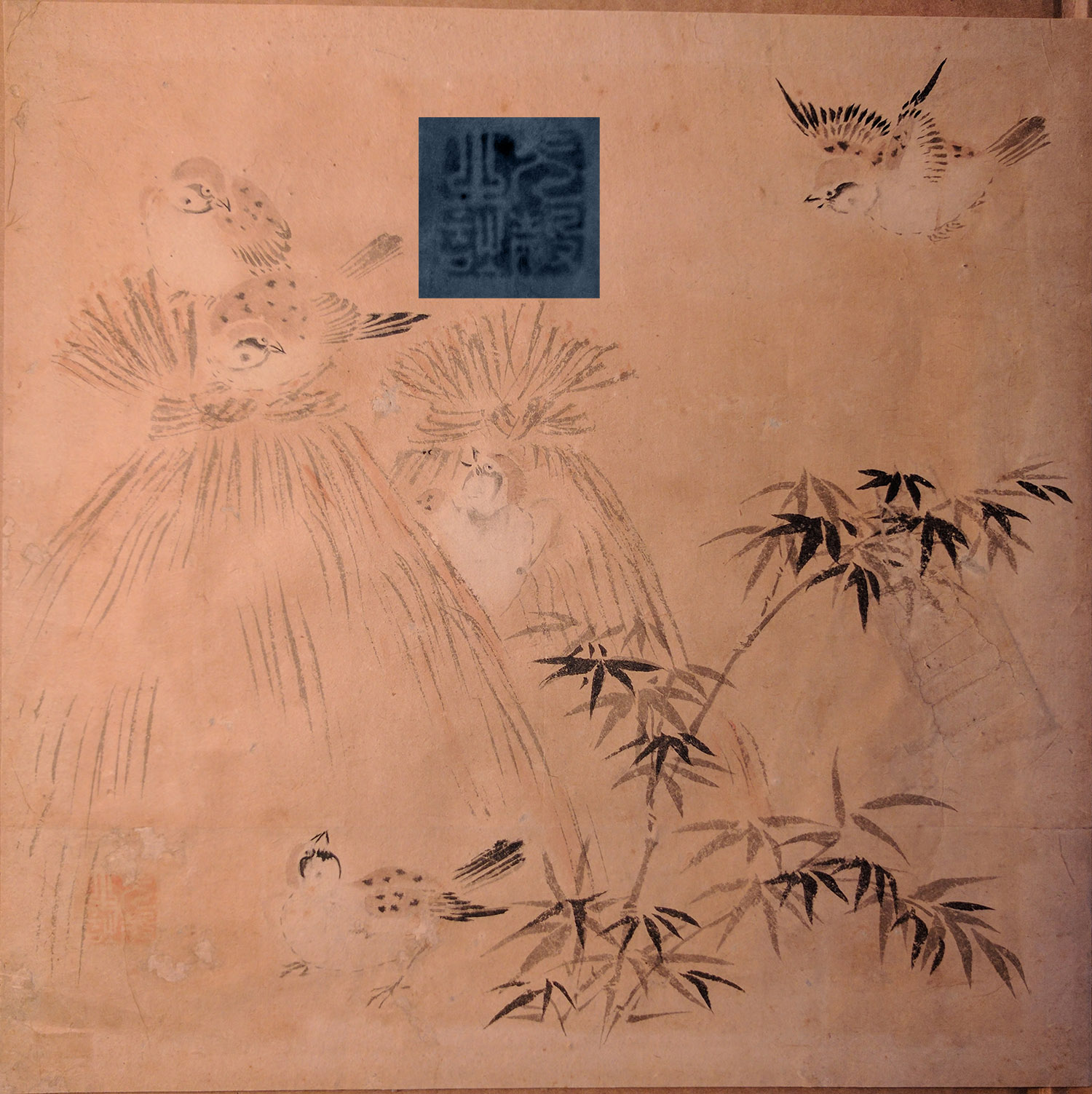 https://data.ukiyo-e.org/uploads/images/2899aaf546dbcc70e7f550edafb8a162.jpg
Dear Ukiyo-e community,
I have a recently-acquired print of sparrows with a faint, almost unreadable, seal and unidentified artist. After some Photoshop work, the seal is much clearer except for some losses on the top and bottom right. See the photo attached for a larger, clearer seal. Can anyone identify this print and the seal? Any positive ID would be impressive and appreciated.


---
---