Colours looks so real !
---
[ Follow Ups ] [ Post Followup ] [ Ukiyo-e Q & A ]
---
Posted by Jim Rosembaum (76.114.27.190) on April 05, 2017 at 08:55:11: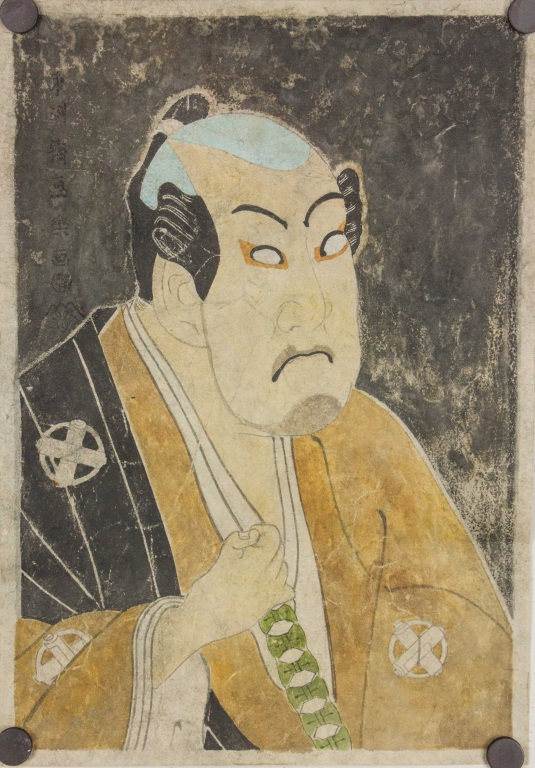 https://data.ukiyo-e.org/uploads/images/6ed2237c35a35e165f4c9e140bbc7772.jpg
The colours and the condition of this Sharaku look so real, it makes all originals referenced look like modern replica's.
Coud this be the real deal ?
The yellows hues looks astonishing real. And why would the green be missing in the sleeve ?
Never seen any replica that look so real in the hues. Any intake ?
Jim.


---
---