Unknown signature, small bird print
---
[ Follow Ups ] [ Post Followup ] [ Ukiyo-e Q & A ]
---
Posted by J. Boussinesq (99.110.2.80) on April 14, 2017 at 02:48:45: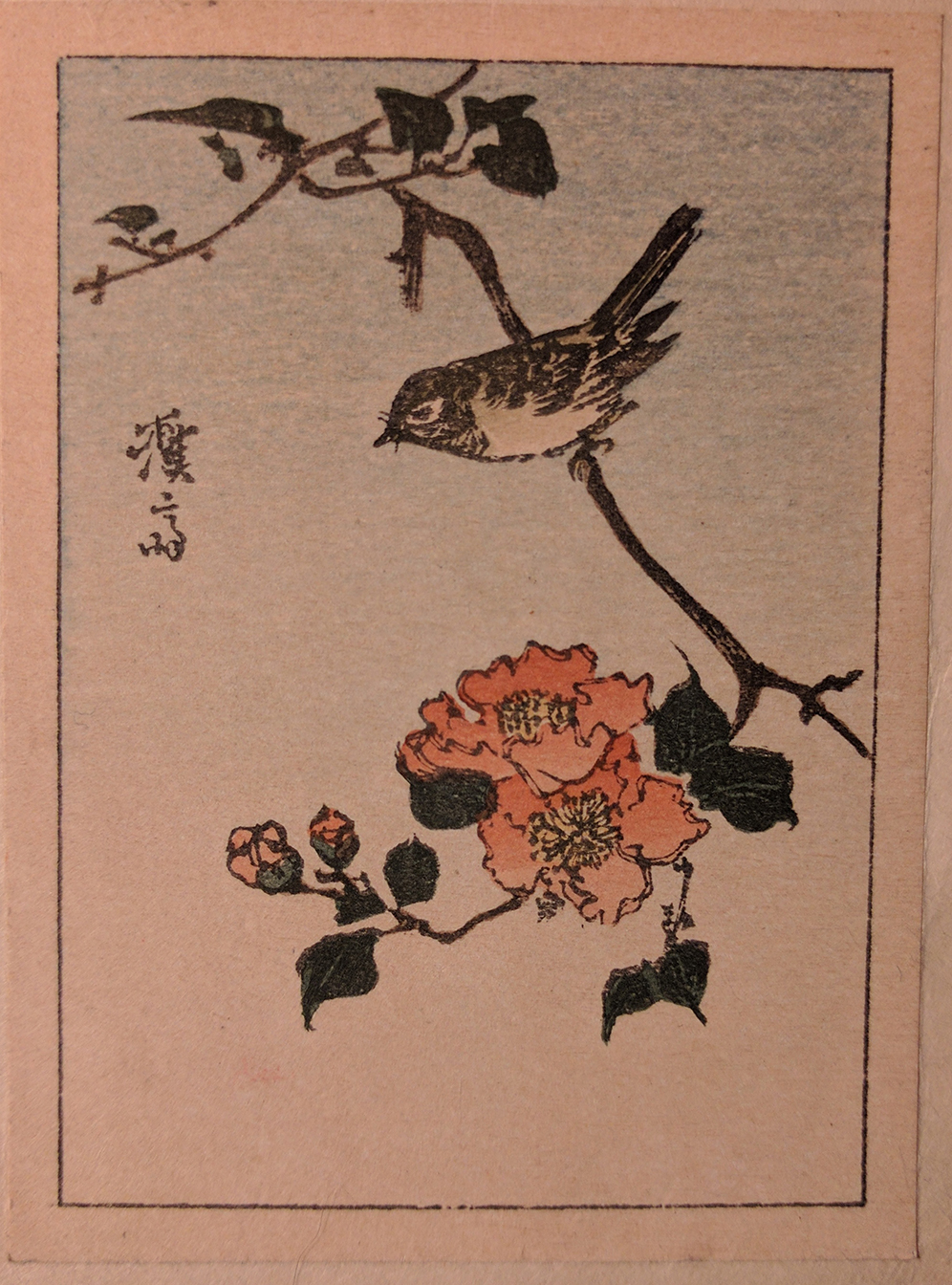 https://data.ukiyo-e.org/uploads/images/f6f8815bb3bb16e50ad9d728347f20e9.jpg
Hi All,
I seem to be always finding strange things that don't show up in references. This one is a miniature print with a clear signature, but that I can't identify - my wife says that the second character is probably a sai, but that is not so much help. Any better readers than us would be appreciated.


---
---