Re: print artist ID request
---
[ Follow Ups ] [ Post Followup ] [ Ukiyo-e Q & A ]
---
Posted by Plasmo (125.1.198.76) on April 15, 2017 at 02:57:00:
In Reply to: print artist ID request posted by Ewan Lamont on April 14, 2017 at 20:55:48: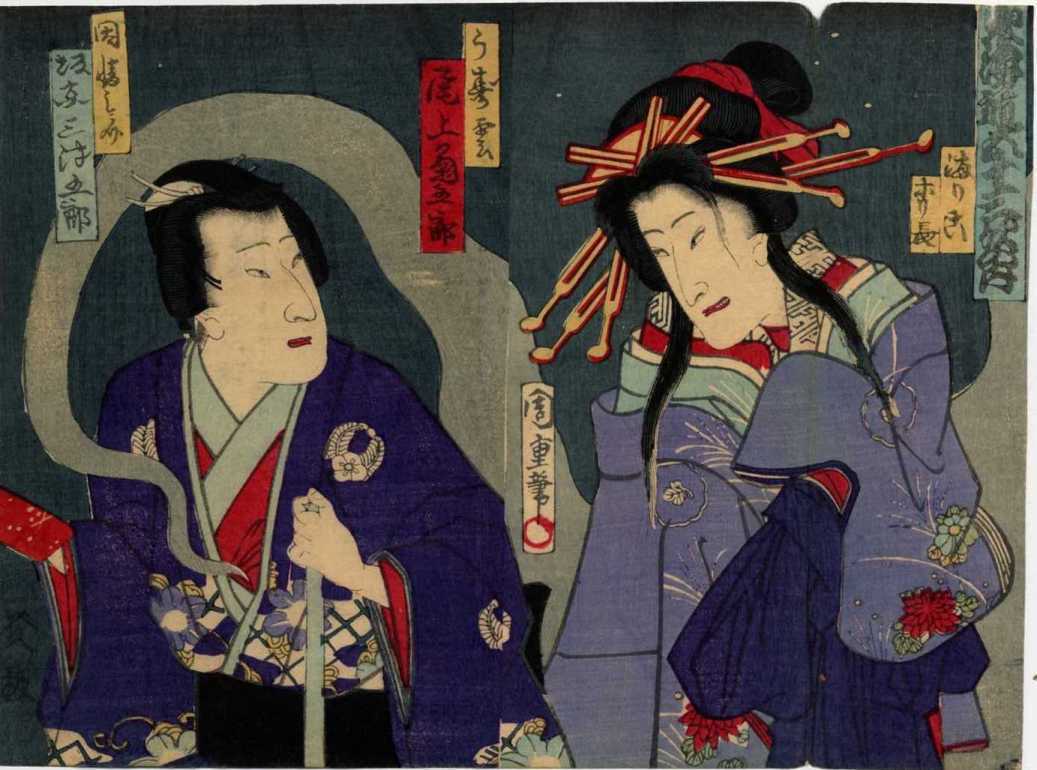 https://data.ukiyo-e.org/uploads/images/3dabdf214fc7792662ea2b2799f55771.jpg
Your print is the left half of a diptych. The artist is only to be seen on the other half and can be identified as Morikawa Chikashige 守川周重 (active 1869-1882). Your print probably dates from the early 1870s.
The print title is "Tôkaidô gojűsan tsugi no uchi" 東海道五十三次の内. To the left you can see the actor Bandô Mitsugorô VI 坂東三津五郎 and to the right the actor Onoe Kikugorô V 尾上菊五郎, whose names are both indicated in the colored cartouches.


---
---