Re: Meiji print identification help need
---
[ Follow Ups ] [ Post Followup ] [ Ukiyo-e Q & A ]
---
Posted by Hans Olof Johansson (83.249.190.125) on April 01, 2018 at 18:56:38:
In Reply to: Meiji print identification help needed! posted by Matt Mac on April 01, 2018 at 00:56:57: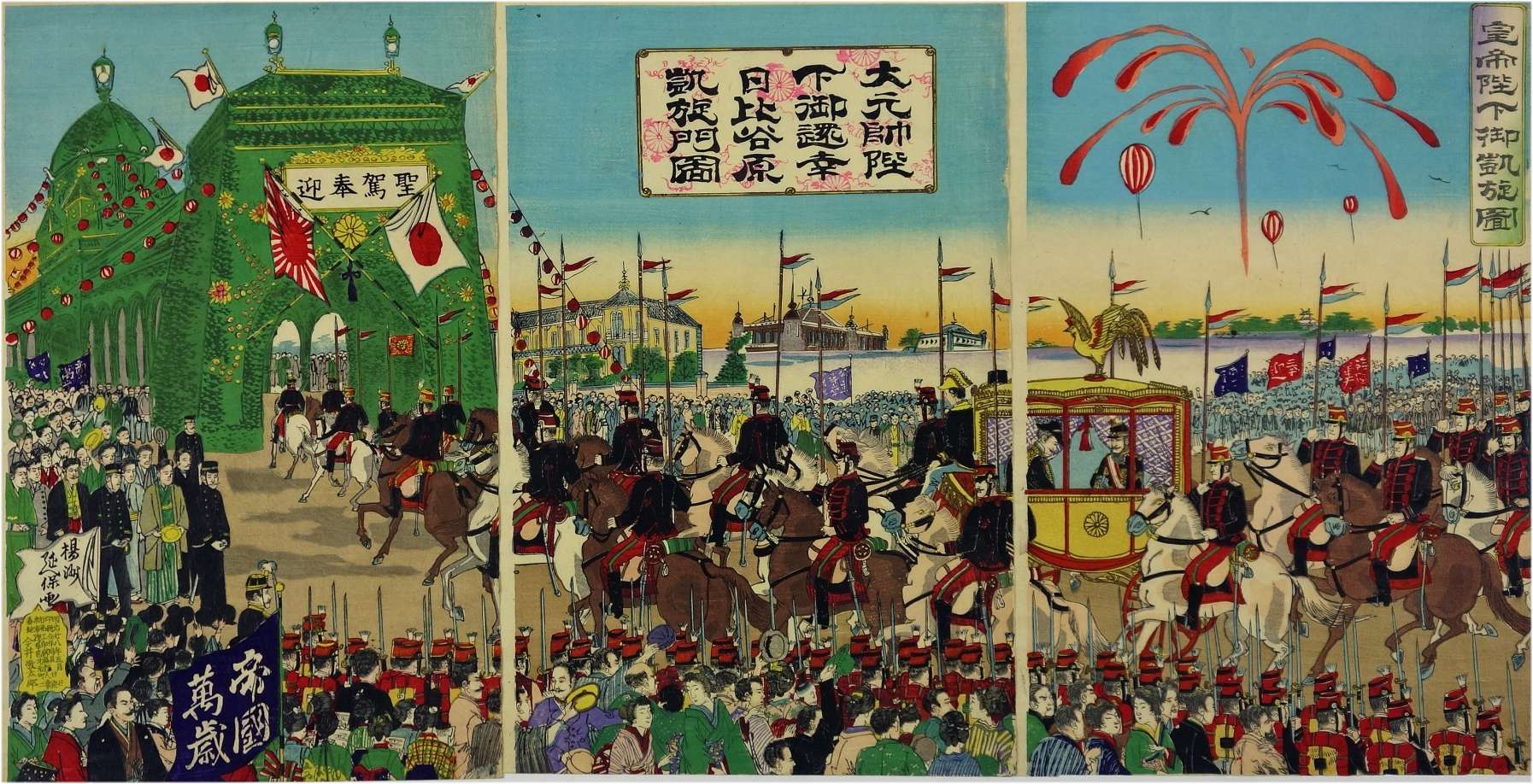 https://data.ukiyo-e.org/uploads/images/207e38e31dfa58af2fd365fc0f835870.jpg
Matt,
Apparently your print is a part of a polyptych. The artist is Nobuyasu (延保), and it was published in May, 1895.
The triptych above is probably a similar depiction of a procession - perhaps the very same occasion - also by Nobuyasu and published in the same month.
Best regards,
Hans Olof



---
---