Re: Japanese Woodblock Print What Year,
---
[ Follow Ups ] [ Post Followup ] [ Ukiyo-e Q & A ]
---
Posted by Hans Olof Johansson (83.249.190.125) on April 04, 2018 at 10:42:40:
In Reply to: Japanese Woodblock Print What Year, and posted by Rebekah Mae on April 03, 2018 at 16:33:16: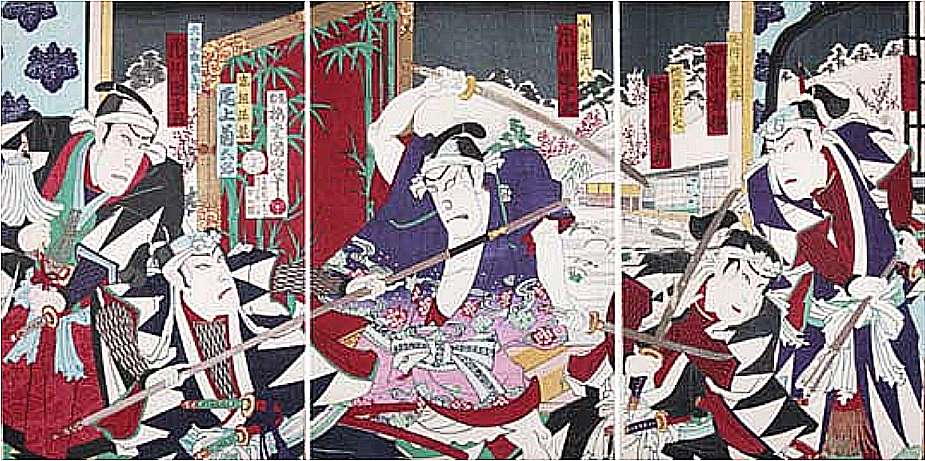 https://data.ukiyo-e.org/uploads/images/47a804f40f7c309155d35ba8fc9bc581.jpg
Rebekah,
The two triptychs at the web address you gave are both theatrical prints depicting scenes from kabuki plays.
The one with the red background depicts actors in a play about the 47 faithful samurai as suggested by the black and white costumes. The artist appears to be Kunimasa IV, aka Kunisada III, and it was probably published in the 1880s (see a rather similar triptych by the same artist above).
The other one is most probably designed by Kunisada II and published in the 1860s.
Better images of the signatures and the various seals would probably help providing more accurate information.
Best regards,
Hans Olof



---
---