Hasui Korean print
---
[ Follow Ups ] [ Post Followup ] [ Ukiyo-e Q & A ]
---
Posted by Steve (76.17.163.91) on April 10, 2018 at 13:24:20: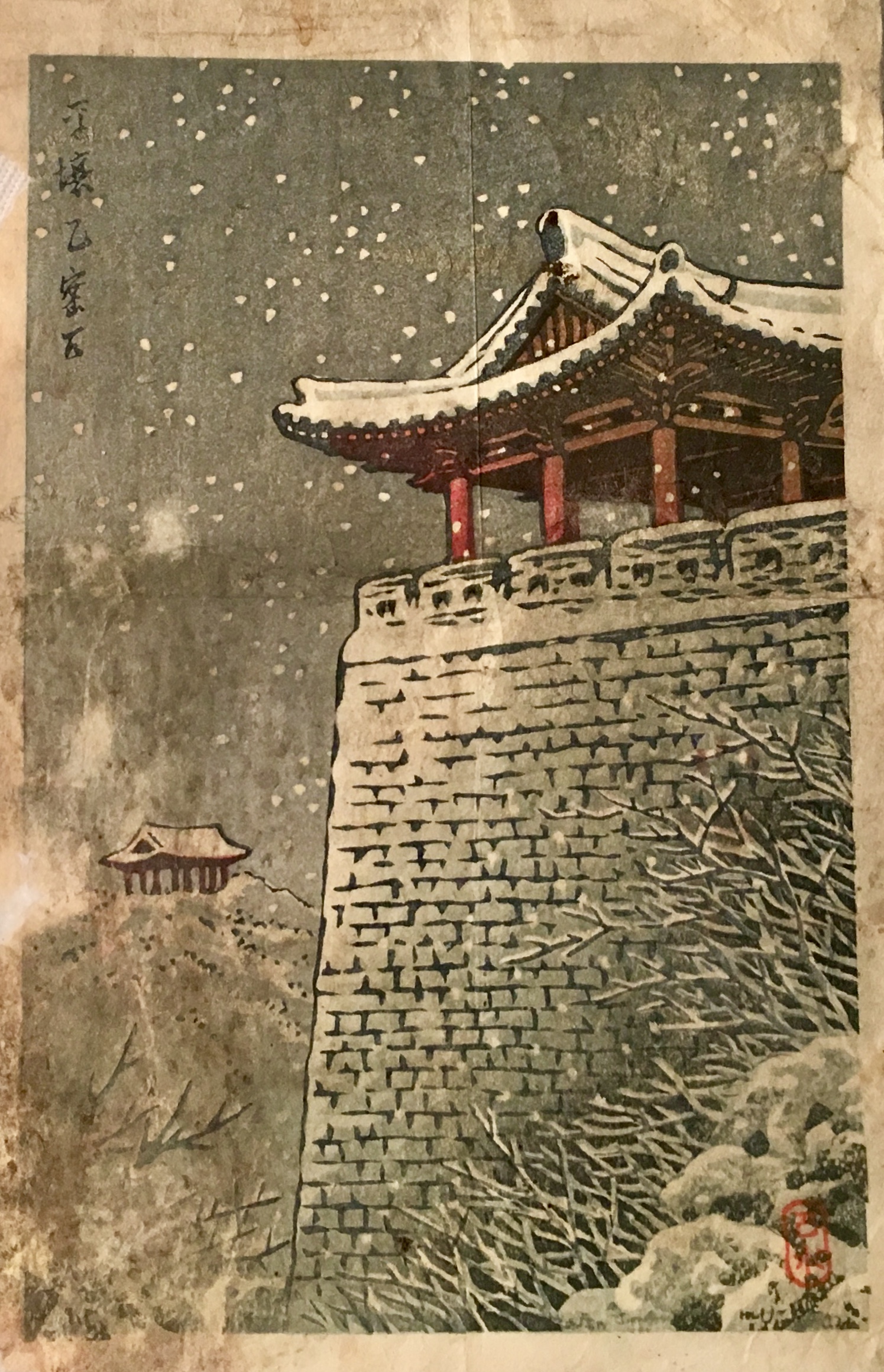 https://data.ukiyo-e.org/uploads/images/04235df2f26ad51217d71283c23a934c.jpg
Hello, about six years ago I posted here about this print I have that came with a block set I inherited from a family friend. Since then Iíve identified the subject as the Ulmil Pavilion in Pyongyang with the Choesung Pavilion in the background. Probably from Hasuiís trip to Korea in 1939. Iím very confident that this print has never been published Iím currently working to have it printed. My question is: can anyone interpret the full title?
I know it says Pyongyang ...... but thatís all Iíve been able to interpret ( with help) itís hard to read due to the poor condition of the print. With luck it will be printed within the next 2 or 3 months. Thanks in advance. Steve Fox
Uh oh!
---
---