Artist signature, possibly Sadaharu?
---
[ Follow Ups ] [ Post Followup ] [ Ukiyo-e Q & A ]
---
Posted by Chris Brooks (136.33.43.188) on April 24, 2018 at 04:19:46: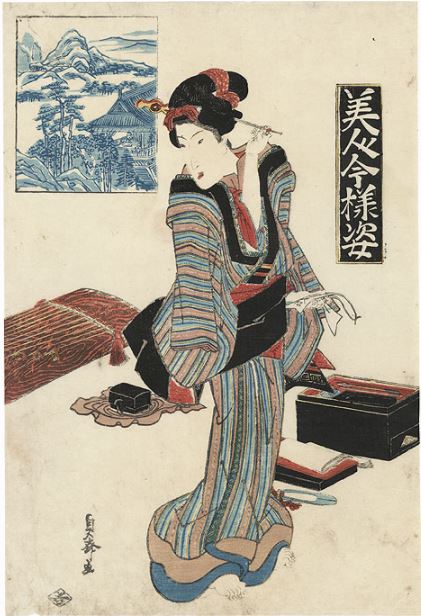 https://data.ukiyo-e.org/uploads/images/08285d3b1a0916fbdb3d4b99026f541c.jpg
Hello
I have a print that I was told was by Sadaharu, which I assumed was the Osaka artist by that name. But I've been told that the subject matter and style are not Osaka but Edo and this is either by a different Sadaharu or the signature was misread. Can anyone tell me which is correct? I'll also upload a larger image of the signature.
Thanks
Chris


---
---