Re: Hokusai (?)
---
[ Follow Ups ] [ Post Followup ] [ Ukiyo-e Q & A ]
---
Posted by Hans Olof Johansson (83.249.190.125) on April 26, 2018 at 07:45:40:
In Reply to: Hokusai (?) posted by Martina on April 20, 2018 at 22:21:19: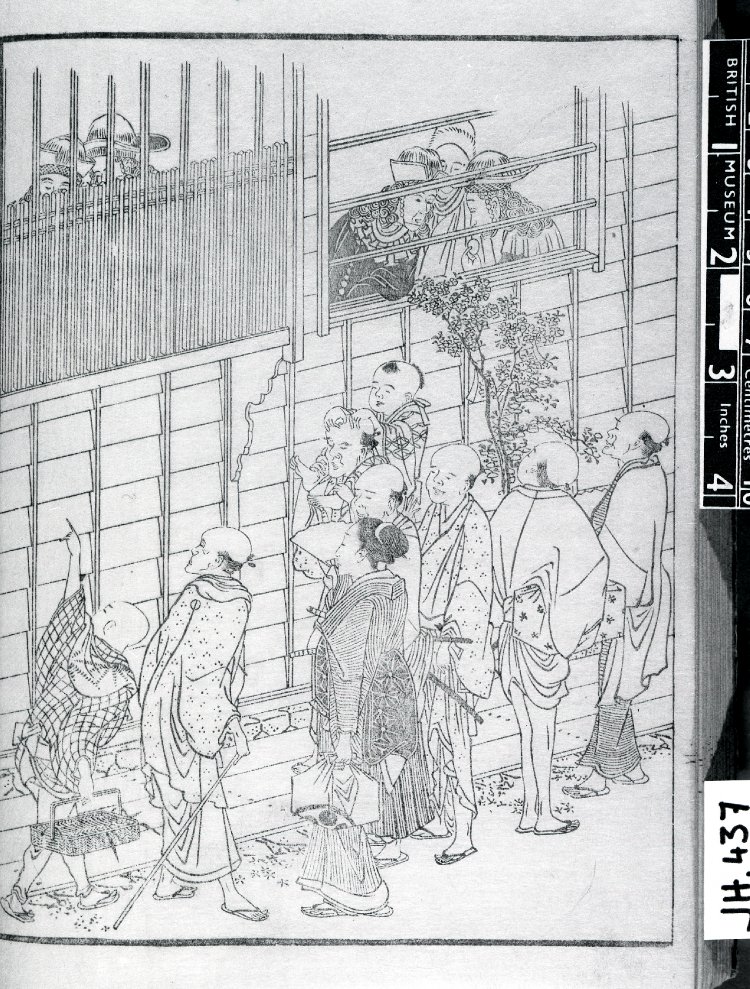 https://data.ukiyo-e.org/bm/images/AN00157515_001_l.jpg
Martina,
Apparently it's one of the illustrations in Hokusai's book "Azuma asobi" (東遊 - "Pastimes in the Eastern Capital"). But the same print may have been used in other publications too.
For more information see
http://www.britishmuseum.org/research/collection_online/collection_object_details.aspx?objectId=779126&partId=1
Best regards,
Hans Olof


---
---