Re: Kuniyoshi print ID?
---
[ Follow Ups ] [ Post Followup ] [ Ukiyo-e Q & A ]
---
Posted by Hans Olof Johansson (83.249.190.125) on April 28, 2018 at 07:43:50:
In Reply to: Kuniyoshi print ID? posted by GSquared on April 26, 2018 at 22:44:31: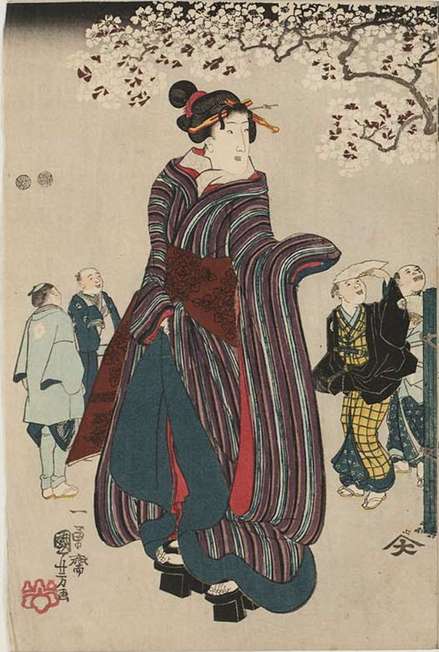 https://data.ukiyo-e.org/uploads/images/fb8c8e34347f59ba6092514487bc9408.jpg
The woman in your print seems to have been cut out from the left panel of a triptych with the title "Yayoi no yozakura" (弥生之夜桜 - "Cherry blossoms at night in the third month". It was originally published about 1850 by Daikokuya Heikichi.
For more information on the triptych, see
https://ukiyo-e.org/image/mfa/sc162841
Best regards,
Hans Olof



---
---