Re: Kubo Shunman ca. 1802?
---
[ Follow Ups ] [ Post Followup ] [ Ukiyo-e Q & A ]
---
Posted by Hans Olof Johansson (83.249.190.125) on April 29, 2018 at 13:47:02:
In Reply to: Kubo Shunman ca. 1802? posted by Alexander on April 26, 2018 at 15:05:44: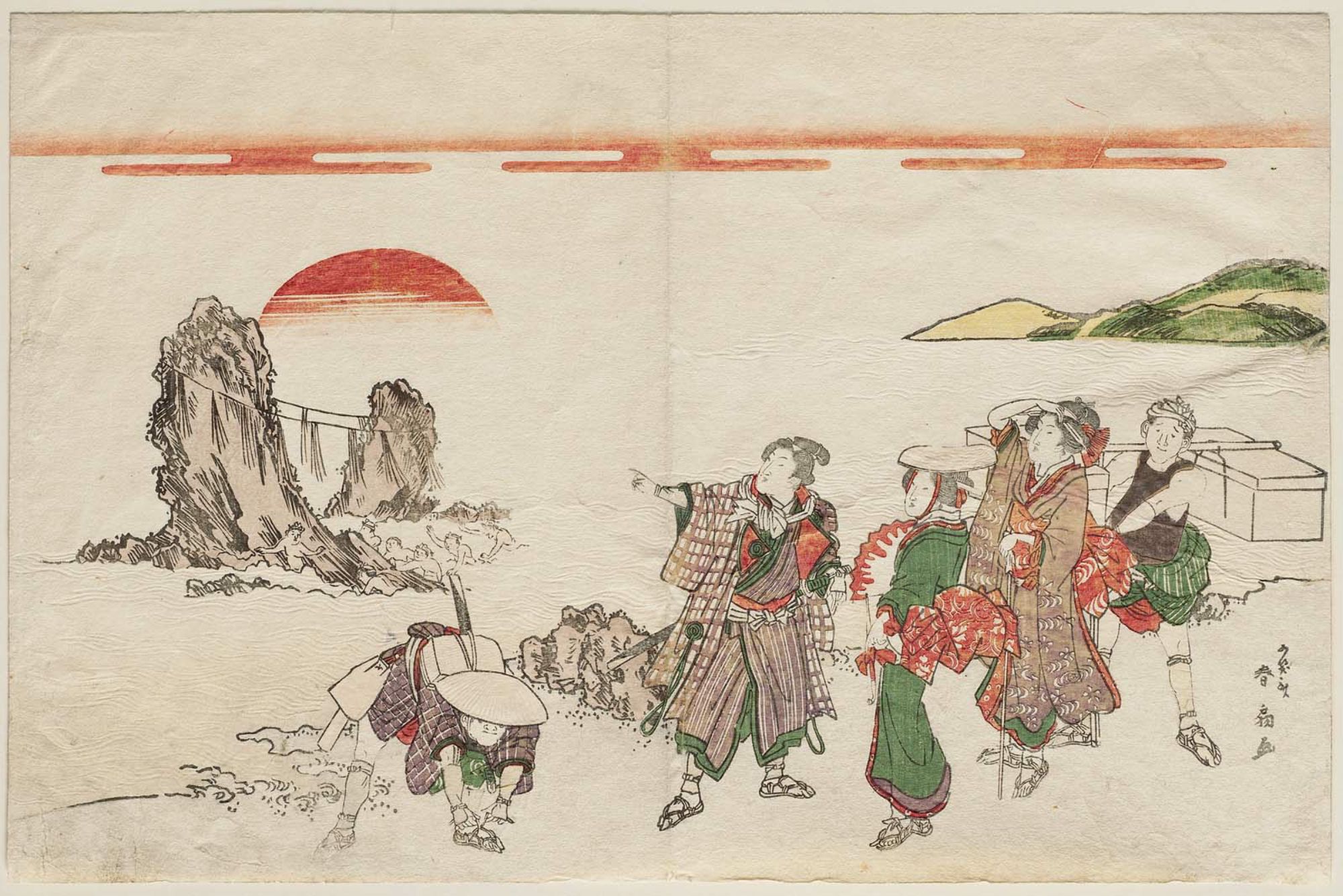 https://data.ukiyo-e.org/mfa/images/sc220448.jpg
Alexander,
Why do you think it's by Shunman? With the group of sightseers all looking in the same direction and those stylised pink clouds, I would rather guess that it was designed by Shunsen or someone else in the Katsukawa school. Compare with the group of travellers at Futami-ga-ura above.
Best regards,
Hans Olof


---
---