Re: Old Kuniteru(?) print
---
[ Follow Ups ] [ Post Followup ] [ Ukiyo-e Q & A ]
---
Posted by Yes! A book wrapper. (23.240.68.181) on May 10, 2018 at 20:17:02:
In Reply to: Re: Old Kuniteru(?) print posted by Alec W. on May 08, 2018 at 15:32:43: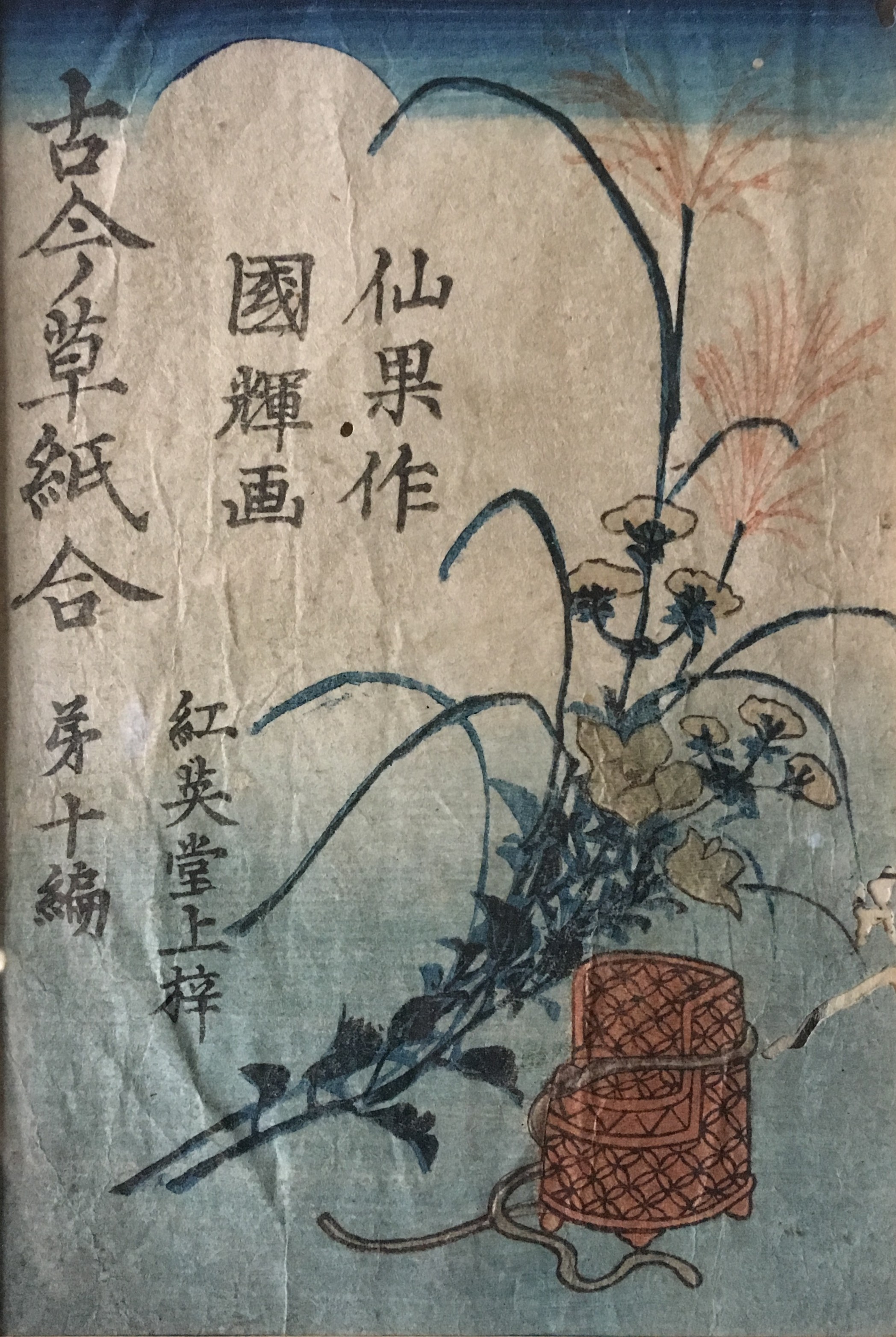 https://data.ukiyo-e.org/uploads/images/c31922c2dde3d6d8d1e9eef0d5004768.jpg
Thank you so much for your astute insights! Not only have you given me corroboration of this being a Kuniteru print, but your idea of this being a book wrapper provides provenance not only to this print, but to another in my collection. On following your very helpful lead to the MFA collection, I was astounded to find in that book wrapper you chose, a close analog to this other print of mine, which I will post here. THANKS!


---
---