Re: Unknown ukiyo-e
---
[ Follow Ups ] [ Post Followup ] [ Ukiyo-e Q & A ]
---
Posted by Hans Olof Johansson (83.252.85.201) on June 03, 2018 at 13:35:33:
In Reply to: Unknown ukiyo-e posted by Curtis Bill on June 03, 2018 at 01:11:54: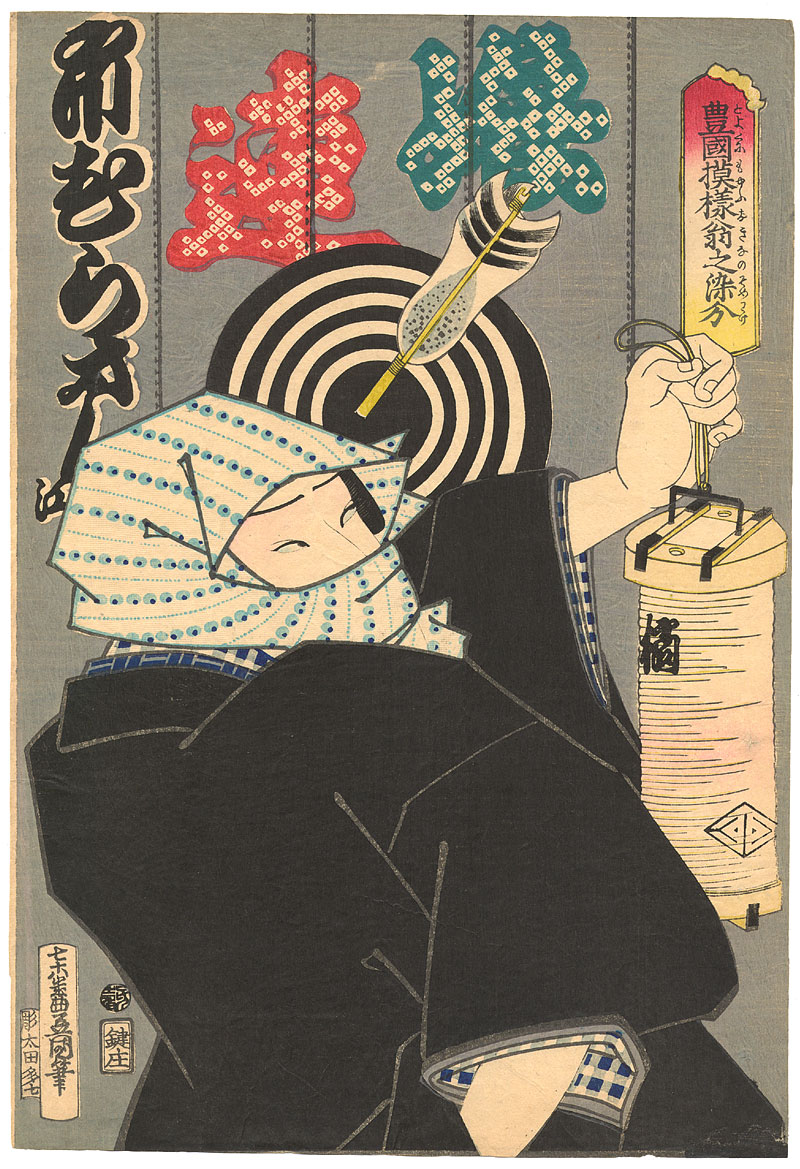 https://data.ukiyo-e.org/uploads/images/78b8dde3b82da01a7d1624158006b9ed.jpg
Curtis,
It's a print designed by Kunisada (aka Toyokuni III) and published in 1863. The series title is 豊国模様翁之染分 ("Toyokuni moyō ōkina no somewake"(?) – Dyed in many colors in the style of the old man Toyokuni).
Best regards,
Hans Olof


---
---