Cyclops painted by Hokusai or similar pa
---
[ Follow Ups ] [ Post Followup ] [ Ukiyo-e Q & A ]
---
Posted by Ger (80.101.115.11) on June 29, 2018 at 20:54:09: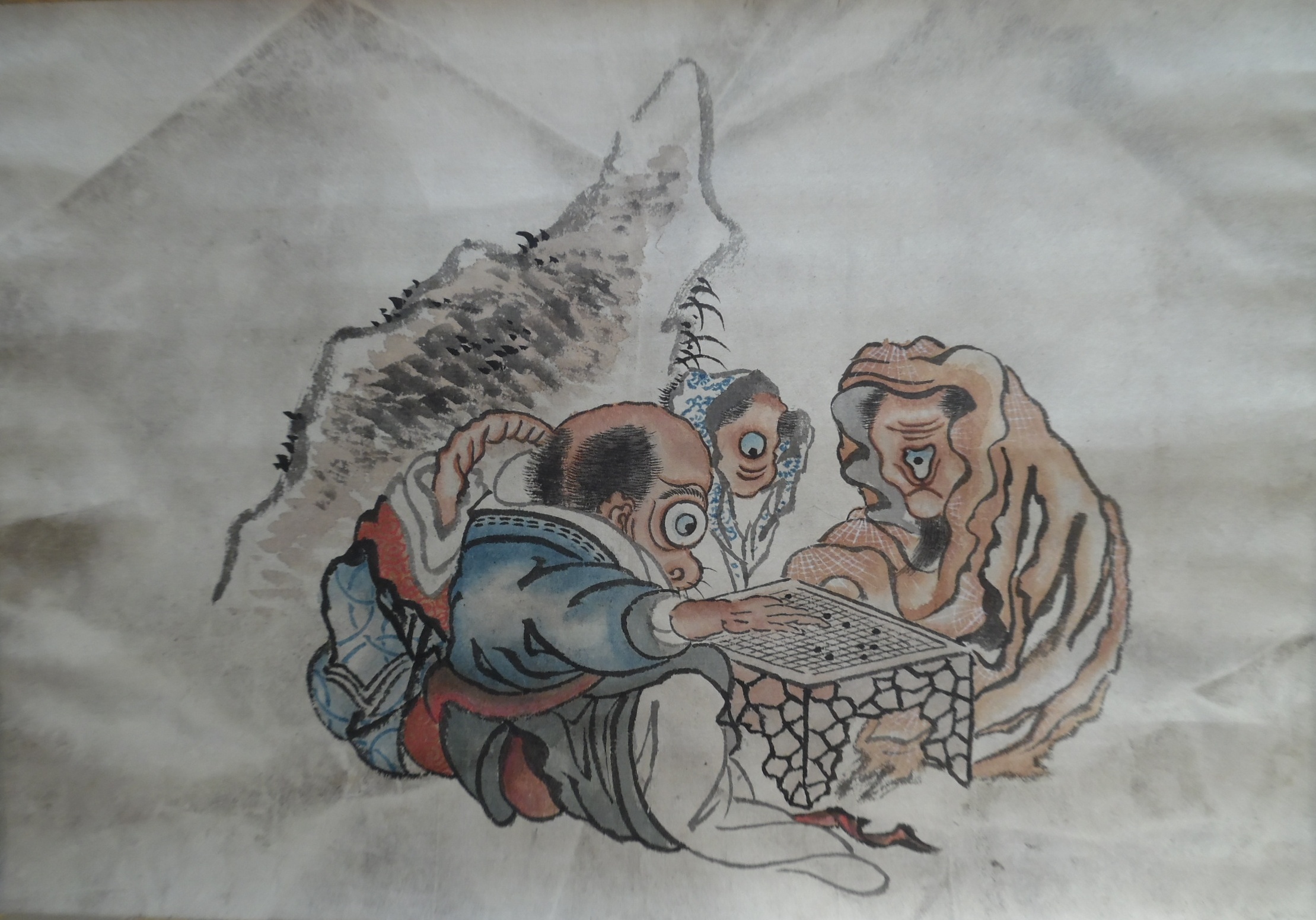 https://data.ukiyo-e.org/uploads/images/9526f17bc0aed0427978ee1b0016ffa1.jpg

This is a handpainted scene, actually mounted on a scroll.
It is the full image, no signature or seal.
The grey pattern in the background looks like dirt or dust.
It was said to be possibly made by Hokusai or a similar painter.
Questions:
Could it be Hokusai, or else who might it be?
Are there known paintings by Hokusai not signed or sealed?
Does a similar design exist, or is it part of a larger design?
Thanks for giving it a thought.


---
---