Toyokuni I
---
[ Follow Ups ] [ Post Followup ] [ Ukiyo-e Q & A ]
---
Posted by Lesley (148.85.84.32) on July 09, 2018 at 19:28:59: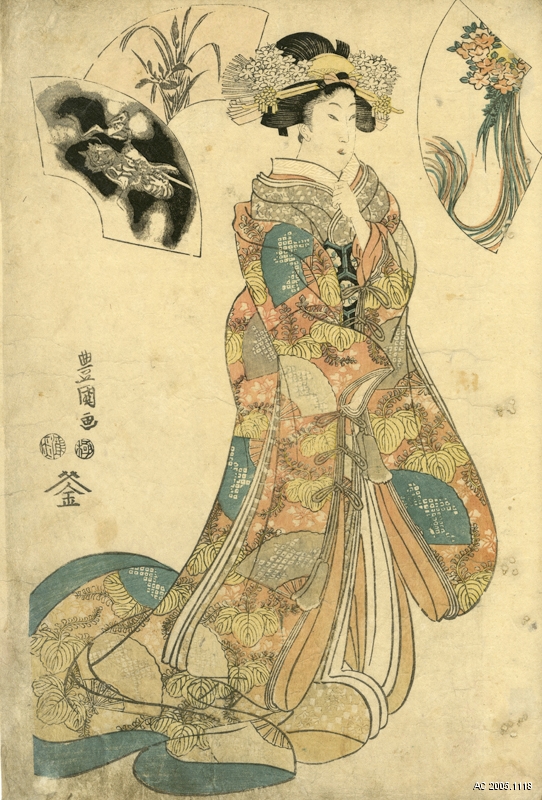 https://data.ukiyo-e.org/uploads/images/c16c576ac4e13adc136652cd6dea381e.jpg
Thanks to the great blog on the various Toyokunis recommended earlier, and based on the censor and publisher's seals, I was able to identify this as Toyokuni I. However, it doesn't show up in any collections. Has anyone seen similar prints with the design of fans at the top?


---
---