Re: Woodblock print signature
---
[ Follow Ups ] [ Post Followup ] [ Ukiyo-e Q & A ]
---
Posted by Alec W. (204.183.95.254) on July 12, 2018 at 15:39:27:
In Reply to: Re: Woodblock print signature posted by Yelly on July 12, 2018 at 03:05:42: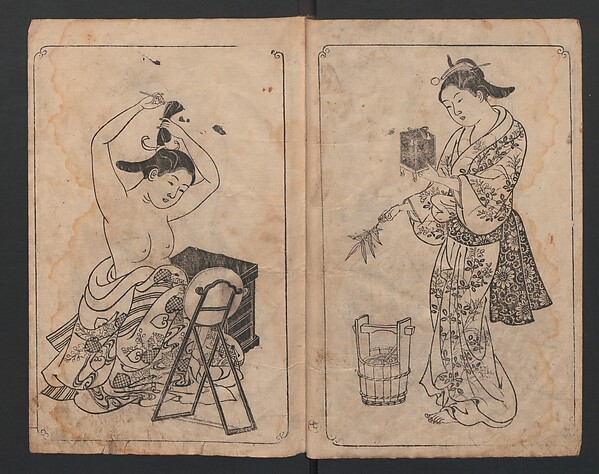 https://images.metmuseum.org/CRDImages/as/web-large/JIB35_009.jpg
Looks like the image appeared in "Ehon Asakayama" (1739):
https://www.metmuseum.org/art/collection/search/53815
I see several of the images in the series you found at MAK are from this book. I wonder if the MAK prints were produced as a sort of special edition to capitalize on the popularity of the book? That sort of thing happened a lot in the 19th century, particularly with genji-e.


---
---