Taishou actor portraits
---
[ Follow Ups ] [ Post Followup ] [ Ukiyo-e Q & A ]
---
Posted by Darrel C. Karl (83.252.88.54) on July 12, 2018 at 22:41:22: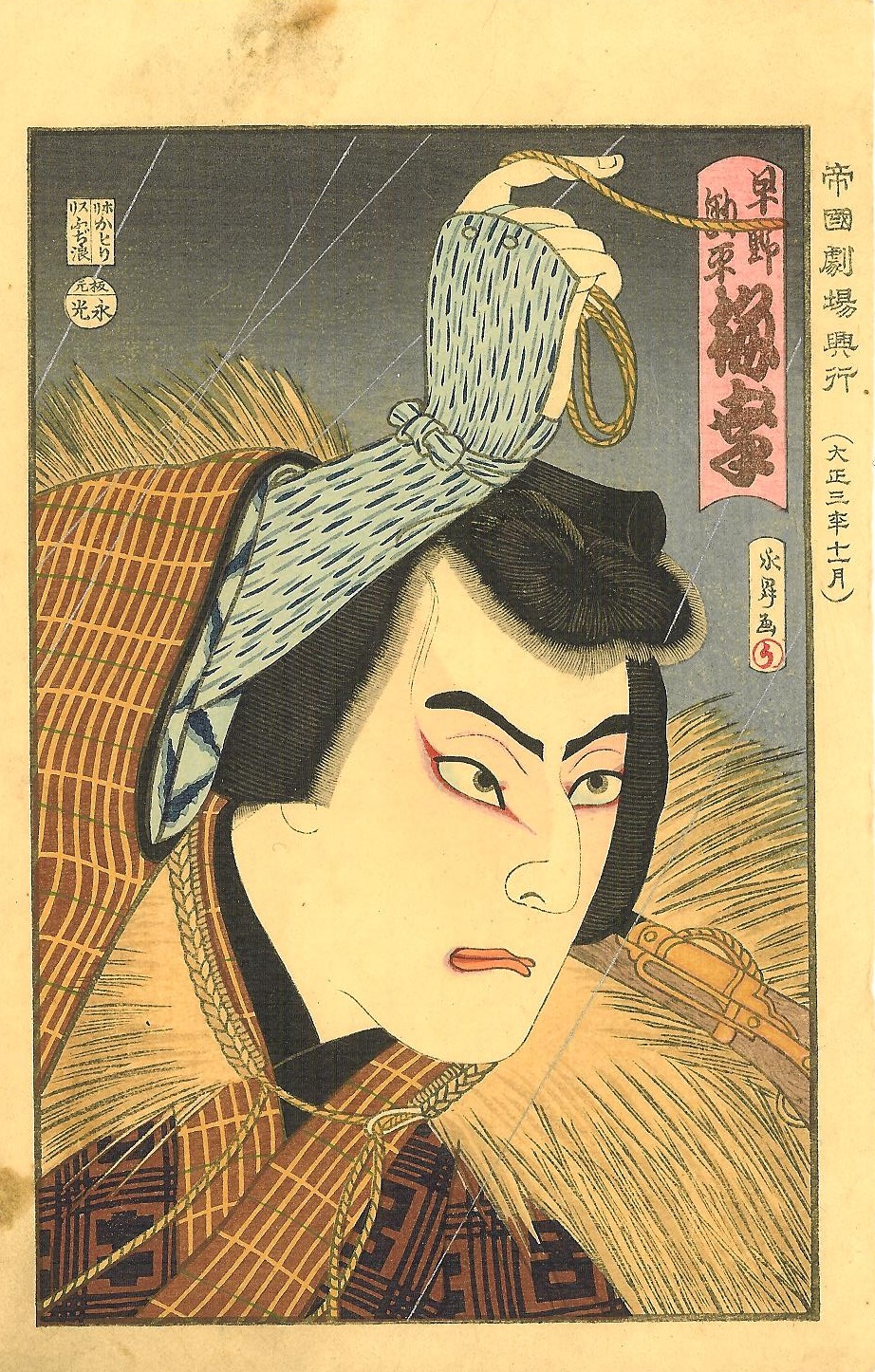 https://data.ukiyo-e.org/uploads/images/65666f3e2a6db24f850fa12a7e8fdcd7.jpg
I recently acquired a set of 17 small actor portraits. Most are undated but a few have a 1914 date printed in the margins. They are similar to ones designed by Baidou Housai (Kunimasa IV/Kunisada III) late in his career. They employ burnishing, mica, embossing, etc., so some time and money was spent on their production. Near as I can tell, they were published by Nagamitsu (though I can't find such a publisher's name in Marks' book), carved by Katori, and printed by Buchirou. I can't quite read the artist's name, though. The red seal appears to have the letter u written in hiragana, which I don't associate with any kabuki artist of the period. Any help confirming the identity of the artist would be appreciated.


---
---