Artist Signature
---
[ Follow Ups ] [ Post Followup ] [ Ukiyo-e Q & A ]
---
Posted by Chris Brooks (136.33.43.188) on July 16, 2018 at 03:36:59: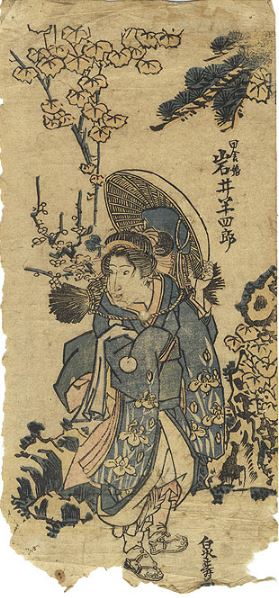 https://data.ukiyo-e.org/uploads/images/823ac89ab03cc8a18e89b03d4d711864.jpg
I have a small print, not in the best of condition, and without censor seals or publisher seals. There appears to be a signature at the bottom which is damaged and character(s) cut off. The first character looks like 'Sen' to me but I'm unsure of the next one and only familiar with but it doesn't look like Sencho. Can anyone identify this signature (if it is a signature)?
Thanks
Chris



---
---