Identification of interesting print (wom
---
[ Follow Ups ] [ Post Followup ] [ Ukiyo-e Q & A ]
---
Posted by Nick (173.2.248.58) on July 18, 2018 at 17:39:01: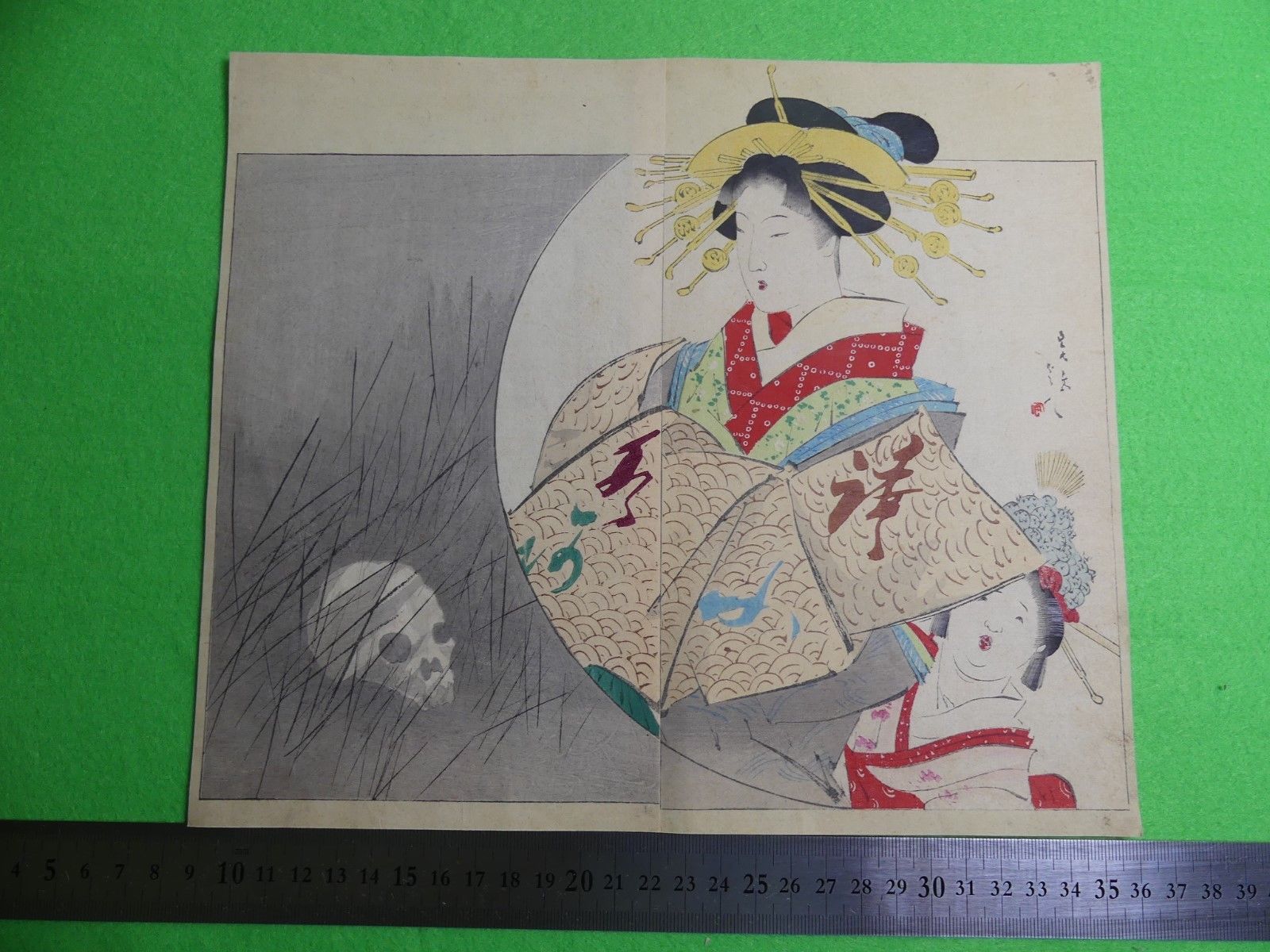 https://data.ukiyo-e.org/uploads/images/743065bbe33adc13d8c794ee72f79f90.jpg
Hello! Does anyone recognize this signature? I was suggested Keibun once, but to me (as a non-Japanese speaker) it doesn't look like his signature, nor does it look much like his other works. The print is two sashi-e prints glued together.


---
---