Crescent Moon - Artist? Author?
---
[ Follow Ups ] [ Post Followup ] [ Ukiyo-e Q & A ]
---
Posted by Judy (68.44.190.29) on July 23, 2018 at 20:00:22: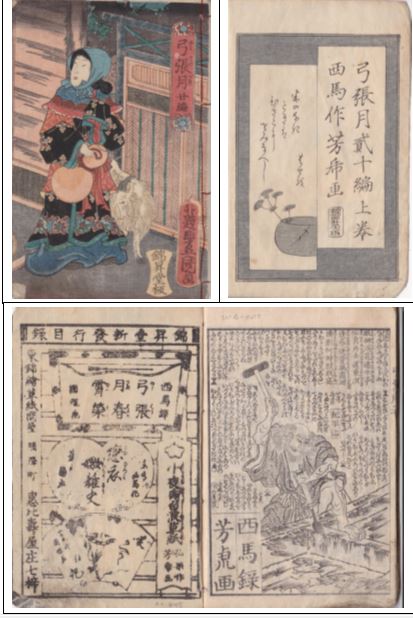 https://data.ukiyo-e.org/uploads/images/14e36c40a294cce84dc01934fafe5314.jpg
I know the title is Crescent Moon, and the artist of the cover is Toyokuni III...but who is the text artist, shown as Yoshi something at the back, and who is the author. The front cover says volume 20, as does the writing on the fold of the text pages, but the inside front says 10, but that is a mistake? Many thanks for any help!


---
---