Re: Need help identifying artist and
---
[ Follow Ups ] [ Post Followup ] [ Ukiyo-e Q & A ]
---
Posted by Deriaki (176.115.28.198) on August 07, 2018 at 21:14:26:
In Reply to: Re: Need help identifying artist and com posted by Paul Griffith on August 07, 2018 at 08:04:12: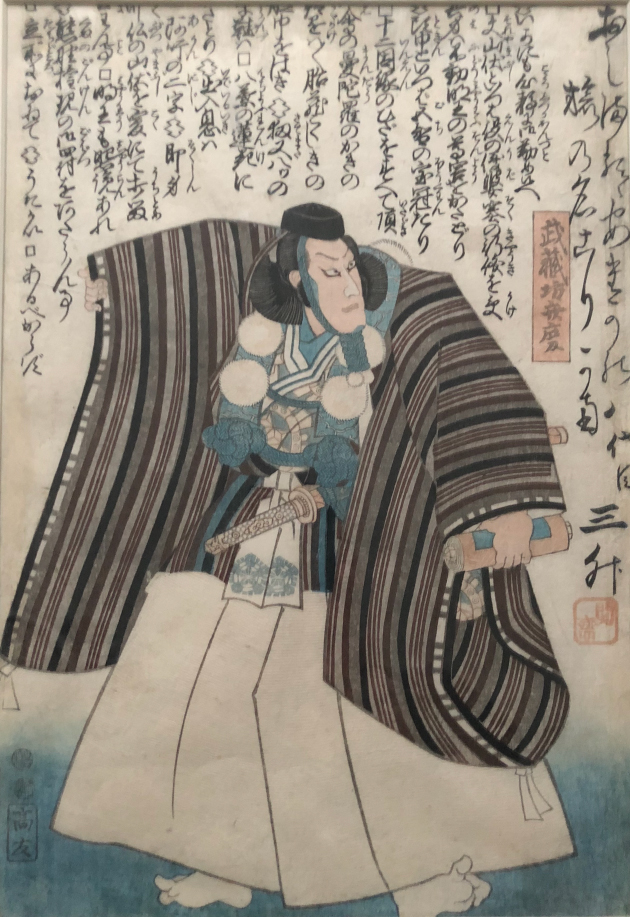 https://data.ukiyo-e.org/uploads/images/8c1d3b19bf1638e5be5018ecf69384fd.jpg
Thank you so much Paul, Kunichika as artist was not a suprise but so nice to hear the full story. Do you have a source for the complete triptych?
I usually don't ask for seconds but have been struggling with this second issue for a while, would you know what the story is behind the uploaded image? I can't seem to bring it home...
Looking forward to hearing from you!


---
---