Crow and Blossom
---
[ Follow Ups ] [ Post Followup ] [ Ukiyo-e Q & A ]
---
Posted by Rosie (78.144.225.51) on August 09, 2018 at 09:57:44: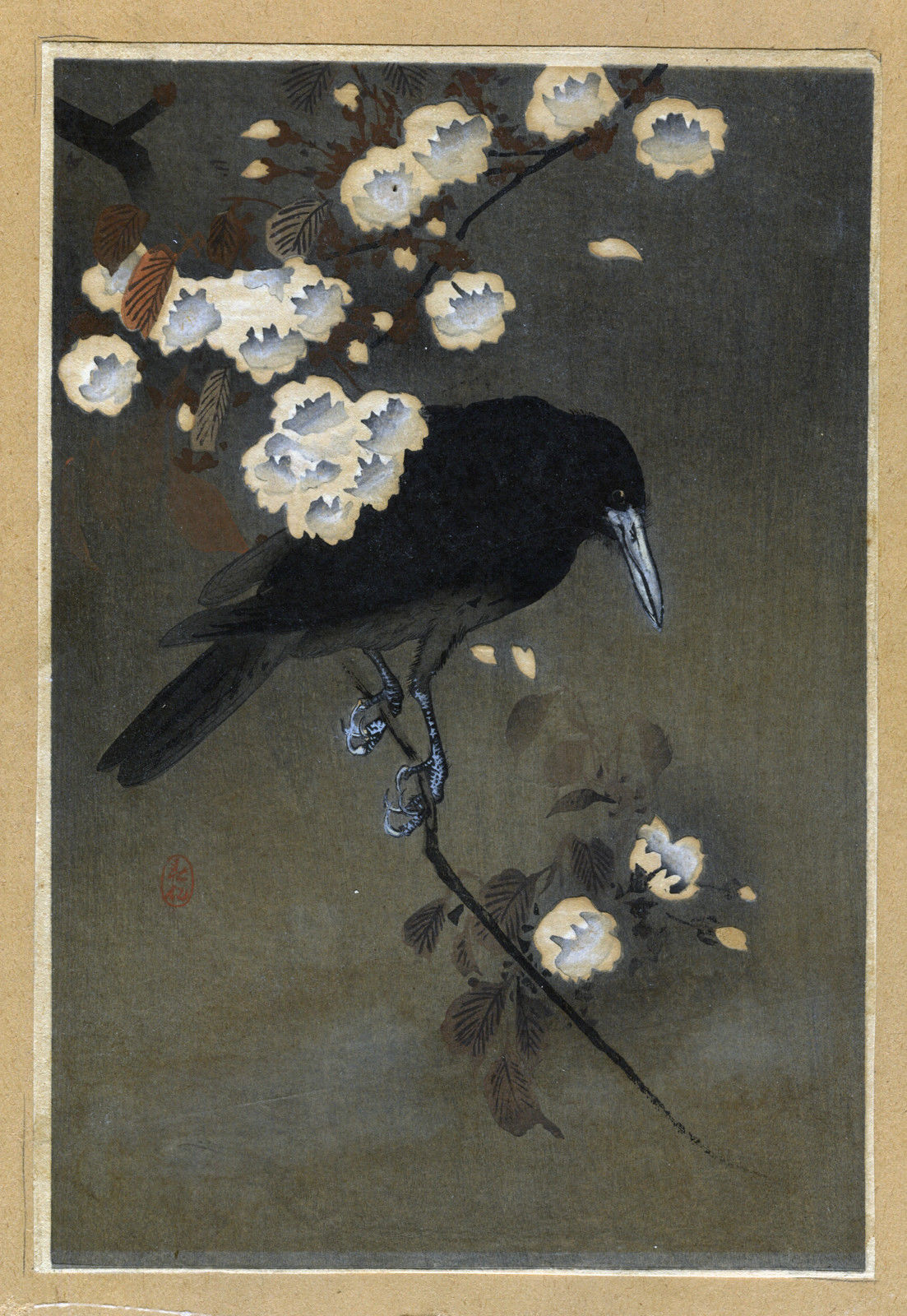 https://data.ukiyo-e.org/uploads/images/877e4a9caf32c65596d181dded5e22db.jpg
Hi there,
I've just bought this woodcut and I would be interested to find out who the artist is. I realise this may be an unrealistic expectation, but if anyone has any information, it would be much appreciated. I found a very similar print when I put the word 'crow' in the search box, but mine faces the other way and I think it's of better quality. Thanks!


---
---