Re: Crow and Blossom
---
[ Follow Ups ] [ Post Followup ] [ Ukiyo-e Q & A ]
---
Posted by Plasmo (176.198.181.125) on August 09, 2018 at 11:11:00:
In Reply to: Crow and Blossom posted by Rosie on August 09, 2018 at 09:57:44: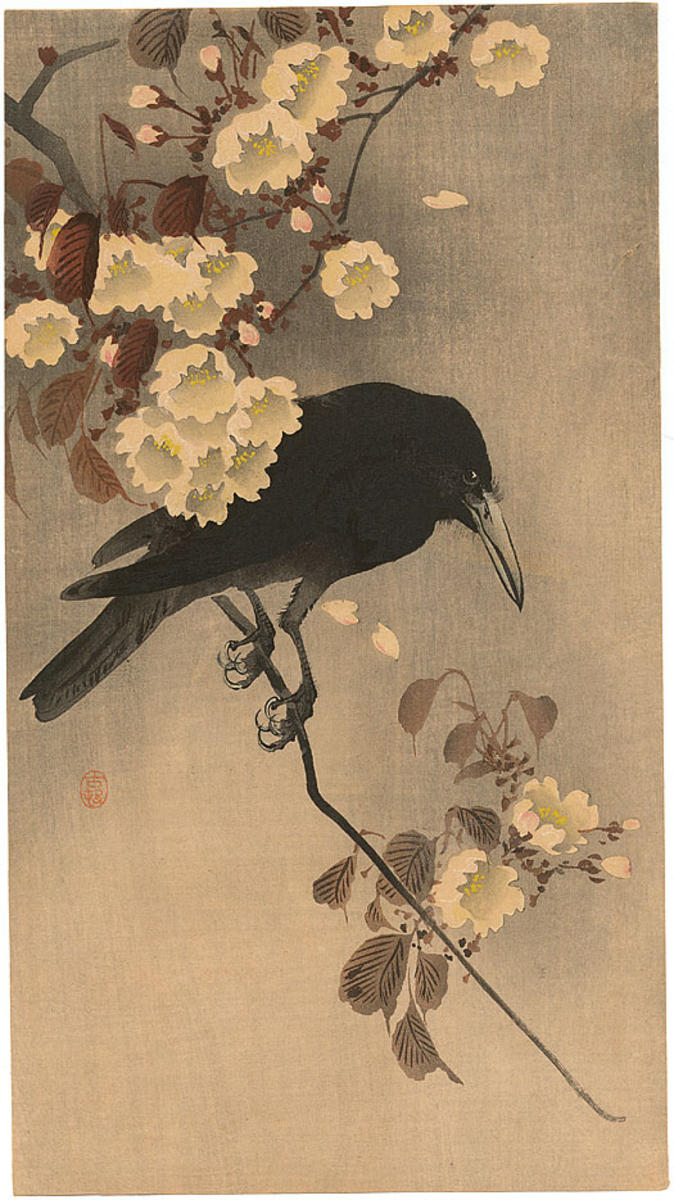 https://data.ukiyo-e.org/jaodb/images/Shoson_Ohara-No_Series-Crow_on_a_cherry_branch-00040930-070927-F12.jpg
This particular design of a crow with cherry blossoms was very popular and copied numerous times during the early 20th century. It's hard to tell which is the original, but we can speculate that Ohara Koson's print (see above) might be it.
Your first print is a very close copy of it, minus the artist's seal, which appears just a tad too blurry to identify it. Do you have a closer&sharper picture of it?
Your second print carries the signature Hôtei 芳亭 and is also thought to be a later print.
For more information on this design, see the following link: http://www.ukiyoe-gallery.com/4crows.htm


---
---