Re: Help identifying printht
---
[ Follow Ups ] [ Post Followup ] [ Ukiyo-e Q & A ]
---
Posted by Alec W. (76.98.178.51) on August 10, 2018 at 01:22:23:
In Reply to: Help identifying printht posted by Margaret C on July 12, 2018 at 22:48:03: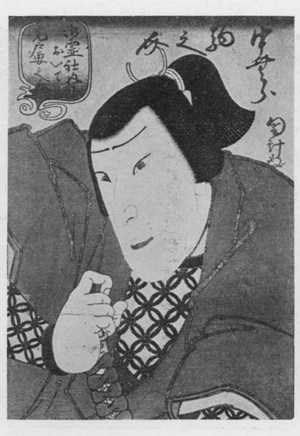 https://data.ukiyo-e.org/ritsumei/scaled/Z0172-761.jpg
A (very) late response, but in case you see it...
I found another copy of this print:
http://www.dh-jac.net/db/nishikie/Z0172-761/default/
The artist's name is given as "国計", though I can find no biographical information about this artist, nor am I even sure of the reading. I have seen some Japanese auction listings that give a reading of "Kunikei", though I take that with a grain of salt.
Waseda also has a few prints by this artist -- they are all dated to the 1850s.


---
---