Artist signature
---
[ Follow Ups ] [ Post Followup ] [ Ukiyo-e Q & A ]
---
Posted by Chris Brooks (136.33.43.188) on August 19, 2018 at 22:43:03: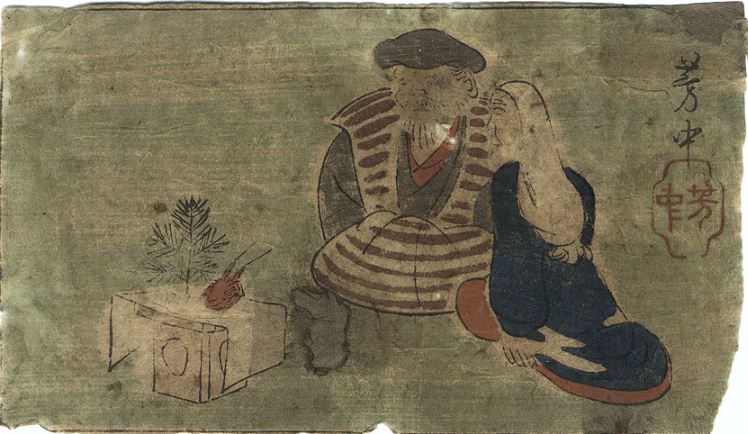 https://data.ukiyo-e.org/uploads/images/3b6ea4428e7967259995e67602b33b3e.jpg
I have a small print that is not in very good condition and I know nothing about it. It appears to have an artist signature and seal. If that is a signature, I can not identify any of he characters.
Thanks
Chris


---
---