Is this the artist signature?
---
[ Follow Ups ] [ Post Followup ] [ Ukiyo-e Q & A ]
---
Posted by Chris Brooks (136.33.43.188) on August 22, 2018 at 02:30:48: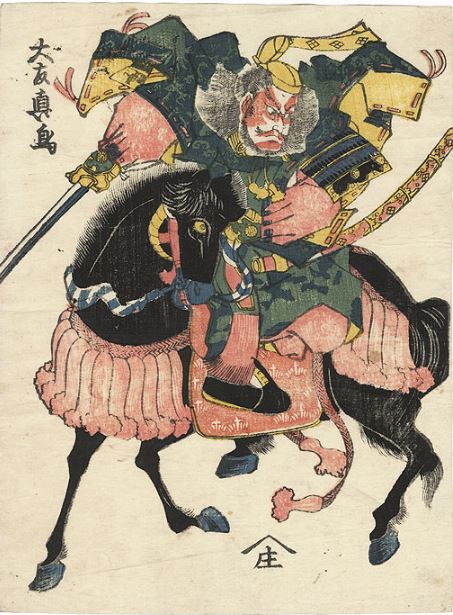 https://data.ukiyo-e.org/uploads/images/ec26990f63b309641bd7eeefc325d618.jpg
Is this the artist signature on the attached print? The last character looks kind of like 'ga' but I haven't seen the other characters so I wasn't sure if this is an artist signature or possible the name of the person on horseback.
Thanks
Chris


---
---