Re: unknown artist
---
[ Follow Ups ] [ Post Followup ] [ Ukiyo-e Q & A ]
---
Posted by Alec W. (76.98.178.51) on September 05, 2018 at 14:18:26:
In Reply to: unknown artist posted by Herwig on September 04, 2018 at 22:00:03: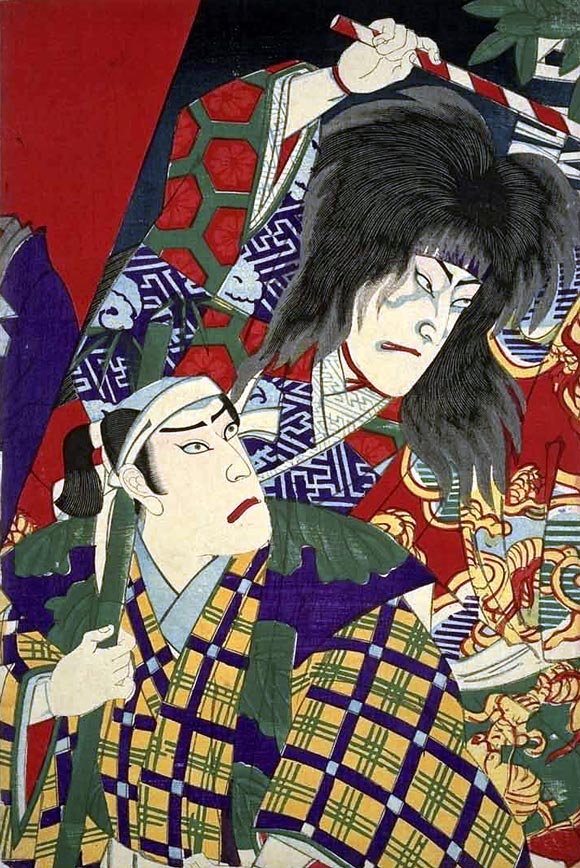 https://www.kabuki21.com/lib1/k1293.jpg
I don't have all the answers, but some observations...
The actor pictured is Ichikawa Danjūrō (市川団十郎) IX, playing the role of Kōchiyama Sōshun (河内山宗俊) in the play "Kumo ni Magou Ueno no Hatsuhana".
I haven't found another copy of this exact design, but, going by style, I'd say this was part of a triptych by Chikanobu. See, for example, this 1881 design by Chikanobu picturing the same actor in a different role:
https://www.kabuki21.com/danjuro9_kikugoro5_gf.php
Danjūrō starred in versions of this play at least a couple of times, in 1874 and then in 1881, but since Chikanobu wasn't active yet in 1874, I would presume this design to date from the 1881 run.


---
---