Re: Identify artist
---
[ Follow Ups ] [ Post Followup ] [ Ukiyo-e Q & A ]
---
Posted by Chris Brooks (136.33.43.188) on September 07, 2018 at 02:40:09:
In Reply to: Identify artist posted by Chris Brooks on September 07, 2018 at 02:38:02: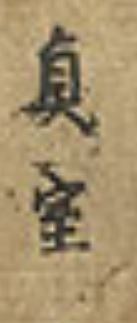 https://data.ukiyo-e.org/uploads/images/d5b32ecb2db9827936e60dc0ffde2d9b.jpg
Here's a closeup of what I believe is the signature. The first character looks like 'Sada' and the last possibly 'shige'. Could the artist be Sadashige? If so, which one as I believe there were 2 or 3.
Thanks
Chris


---
---